Chipotle, Lime & Coriander Plantain Fritters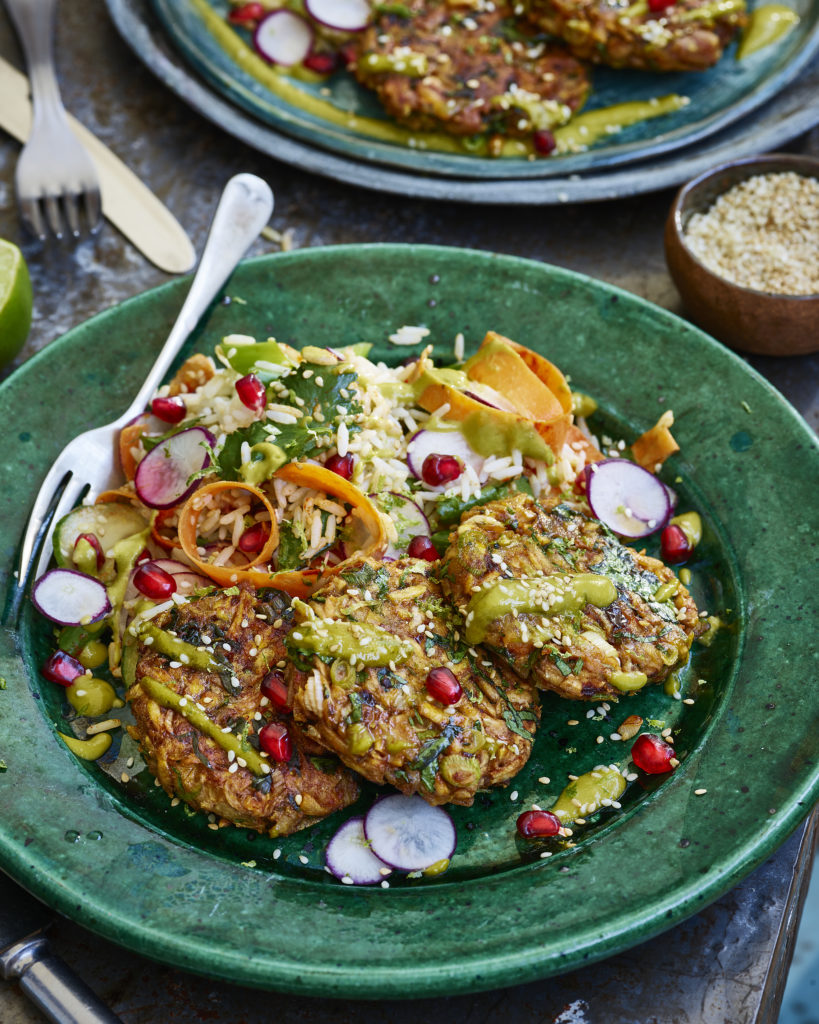 Ingredients
2 Green Plantain, grated, and water squeezed out
5 Spring Onions
3 Cloves of Garlic
Handful Chopped Coriander
1 tbs Chipotle
1 Lime, Jucie & Zest
4-5 tbs Buckwheat Flour
Serve with
Salad
Rice
Pomegranate
Lime Wedges
Coriander & Jalapeno Dressing
Sesame Seeds 
Peel the green plantain with a potato peeler & grate the flesh into a mixing bowl, then add the rest of the ingredients. Give the mixture a good old mix using your hands. 
It should come together naturally for you to form into fritters. I make around 10-12 fritters around 2 inch in diameter & 1/2 inch thick from the mixture. 
Pre heat a large non stick frying pan over a low heat & add the oil. 
When the pan is hot, add the fritters & cook them for 3-4 minutes on both sides until they're golden. 
Once cooked remove the fritters from the pan and place them onto a plate lined with kitchen paper. 
Serve the fritters, with a salad & dipping sauce. 
For visual instructions see above tutorial video. 
Share this recipe