Where it all began
Gaz Oakley is a classically trained chef, author & YouTuber originally from Cardiff, Wales.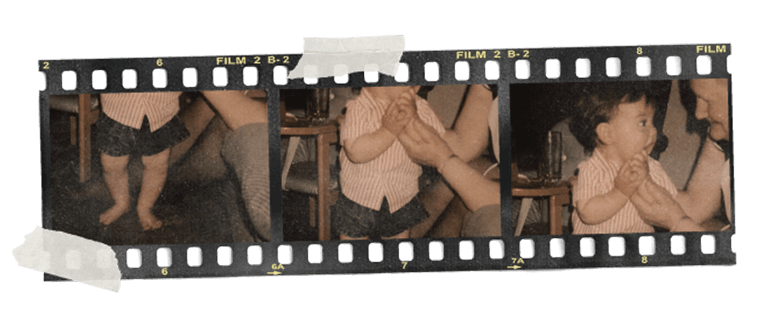 After learning cooking basics at a very young age with his dad, Doug. Cooking as well as sports became his early passions. He played rugby, football, did athletics & swam to a very high standard throughout his school years.
"Rugby was my earliest passion, I wanted to play professionally for my country. However, when I wasn't playing sport at home I was cooking with my dad, going through the hundreds of recipe books & watching chefs on TV. I found cooking was an amazing outlet for my creativity.
I didn't enjoy school, particularly subjects like maths & English. I was much better suited in classes like art & P.E where I could be creative. When I could choose a specialist subject at GCSE I decided to take cooking.
The teachers knew I had been cooking a while at home. I was bringing along my pasta machine from home and making fresh pasta, ravioli  & tortellini the lot..whilst my classmates were either messing around or struggling to make a ragu – it was fun being a top student for a change."
Gaz, wanting to learn even more got his first part-time chef's job age just 15 years old at a local hotel restaurant. He had a goal to be the youngest chef in the country with a Michelin star.
At 16 shortly after completing his GCSE's, Gaz left school to go full time at the restaurant.
He recalls thriving in the kitchens, learning so much from the chefs around him & working lots of hours.
"Leaving school at 16 was tough, but I was so determined, I remember getting a scooter and traveling back and forth to the restaurant every day. I worked long hours, my friends who I didn't see much any more were shocked.
I was like a sponge, soaking up as much knowledge as I could from all the chefs around me. It was a great place to learn. After a year or so working at the hotel, I was often left to run the restaurant myself – it was an amazing feeling"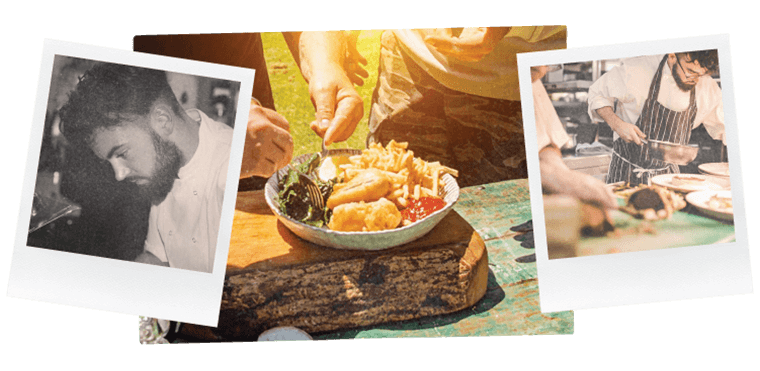 Gaz went on to work around the Cardiff restaurant scene working his way up & at some of the best restaurants. He perfected his craft working with some incredible chefs & the best ingredients.
5 years ago, after a sabbatical from the cooking industry, Gaz got back into sport & started weight training & took up a typical bodybuilder's diet.
"I started weight training and wanted to bulk up to play rugby again, so was eating masses of food – a traditional bodybuilders diet. Little did I know this was later going to turn me vegan"
Gaz worked out for a couple of years whilst eating this colossal diet & put on a lot of weight. However, he didn't feel too good. He put it down to the high amounts of animal protein he was eating & starting looking into veganism.
"I had this annoying stomach pain & it was occurring at a time when I noticed more & more information about veganism popping up on my social media feeds. I saw a few things that really planted a seed in my head.
One day my favorite musician Jme was on the radio talking about what made him go vegan, he mentioned one youtube video that he watched which made him make the change overnight. It was a speech by Gary Yourofsky"
BECOMING VEGAN – 
From the small amounts he'd seen on social media, Gaz started feeling guilty every time he was eating meat or dairy, he recalls one day simply having enough & deciding to sit down & watch the Gary Yourofsky speech.
"I was simply blown away – Gary Yourofsky gave me this awakening. He so articulately talks about the cruelty that is happening every single day to the animals on farms & in abattoirs around the world, the devastation that animal agriculture has on our planet & the damage eating animal products has on our bodies. 
From that day on I knew I would be vegan for the rest of my life"
Wondering what to eat, Gaz instantly went into his kitchen and started experimenting. 
"I remember eating my first vegan meal, it was like a weight had been lifted off my shoulders, no longer would I be part of the cruelty towards animals again. It tasted so fresh, vibrant & flavoursome.
After weeks of experimenting my passion for cooking was back! 
I found my professional cooking skills enabled me to create the most incredible vegan food. 
My mum & dad who I must thank for supporting me so much over the years also decided to go vegan shortly after me. It was incredible"
Gaz wanting to do his bit of activism, started trying to persuade his friends & colleagues to go vegan. 
"I tried saying things that Gary Yourofsky did in his speech, but it just wouldn't come out the same way, I've never been that great at talking & I found my peers would put up a 'brick wall' and not take any of it in.
One day I came up with a new idea to turn people on to the idea of veganism. I invited a group of friends over & made them the most amazing vegan burgers ever. 
They were blown away, they didn't believe they were vegan & all said they didn't miss meat at all.
From that moment on, I knew that I had to use my cooking skills as my way of promoting veganism"
Over the next 5 years, Gaz went on to launch his brand Avant-Garde Vegan by Gaz Oakley which grew & grew to amass an ever-growing audience of over 2 million people.
He is now a published author of cookbooks, Vegan 100, Vegan Christmas & his latest book Plants Only Kitchen, which released in 2020. 
His YouTube cooking show has had over 53 million views. Which is thanks to the incredibly talented videographers, editors he works with + the unique & beautiful vegan food he creates. 
Gaz will open his own restaurant in the near future but has recently created menus & dishes for many restaurants like Wagamama & The Vurger Co. 
"I have dreams of opening my own restaurant & one day I will but, in the meantime, to give people the chance to taste my food at restaurants before opening the doors to my own restaurant is awesome. Working as Executive Chef with the Vurger Co is so fun. Vegan burgers are an incredible way to introduce vegan food to people, which is why I like to pull out all the stops when I'm creating dishes for their menu.
The Wagamama collaborations have been one of the best things that has happened to me. For a mainstream restaurant like Wagamama to give me 2 big opportunities to create dishes for their menus was unbelievable. What's even more unbelievable is the fact that one of the dishes we did features things like my vegan egg & bbq glazed seitan. This is really proving veganism is getting into the mainstream. 
I have been a fan of Wagamama since I was about 8 years old when my dad brought home their cookbook. Now their servers are walking around wearing Wagamama x Gaz Oakley t-shirts. It's hard to believe"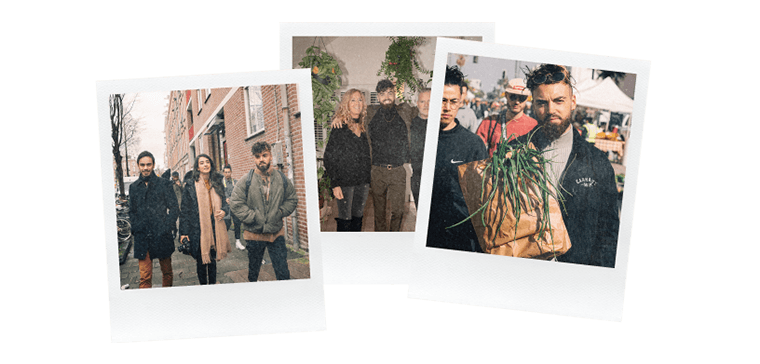 "I want to say a huge thank you to all of you that have supported me since I started doing this. Your kind messages and feedback make all the hard work worthwhile. 
I really want people to know that anything is possible. I never thought I would be in this position. If you put your mind to something you can do anything you desire.
I'm going to keep on going on this journey for as long as possible, to help inspire as many people as I can.
Big Love, Gaz"