Simple Kimchi Hash Browns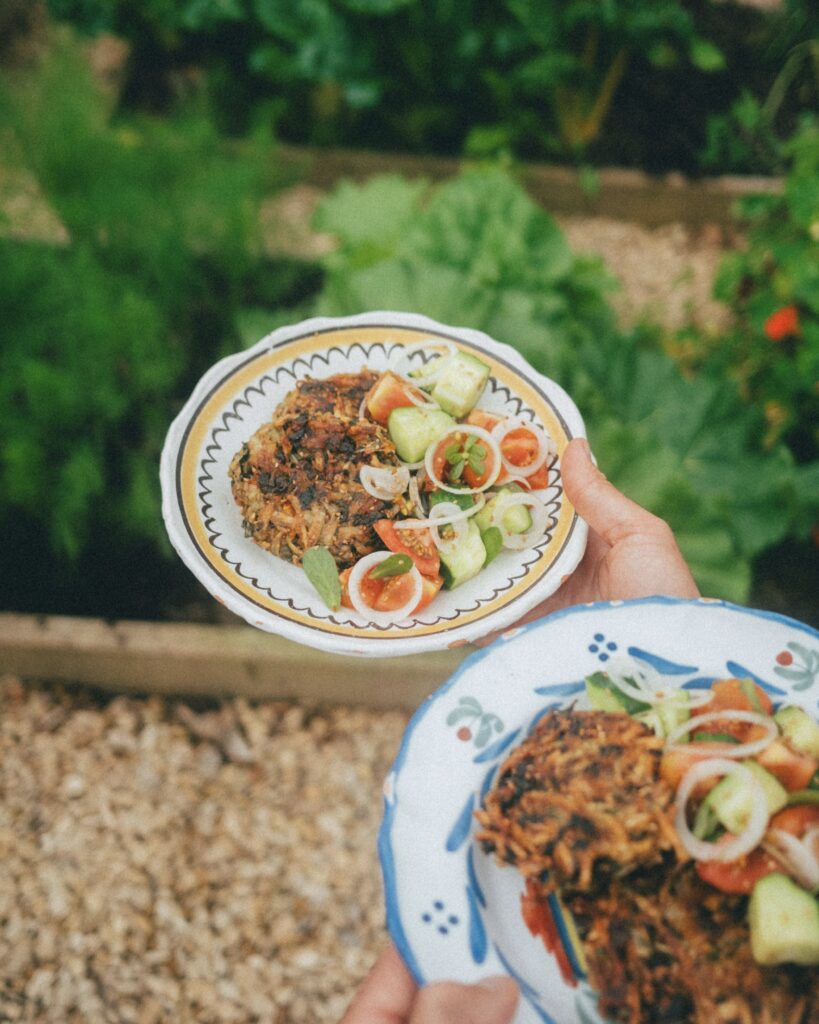 Ingredients
3 Medium sized potatoes, grated
1 cup/120g kimchi, chopped
1/2/50g cup plain flour
2 spring onions, finely sliced
2 tablespoons vegetable oil
Handful coriander 
Serve with
Salad 
Seeds 
Pre heat your oven to 180 degrees C.
Place the grated potato inside a clean kitchen towel & squeeze to the liquid out – discarding the liquid.
Mix together the grated potatoes, chopped kimchi, flour, onions, sesame seeds, coriander & seasoning in a mixing bowl until it comes together. Lightly flour your hands and form the mix into 7-8 patties.
Place a non stick pan over a medium heat & add a little oil, fry each hash brown on each side for 4-5 minutes, cooking until crisp and golden. Place them on to a baking tray and into the oven to continue to cook for 12 minutes. 
Serve the hash browns up with salad, a sprinkle of seeds & a drizzle of lemon juice. 
Share this recipe