Rustic Braised Butter Bean & Kale Stew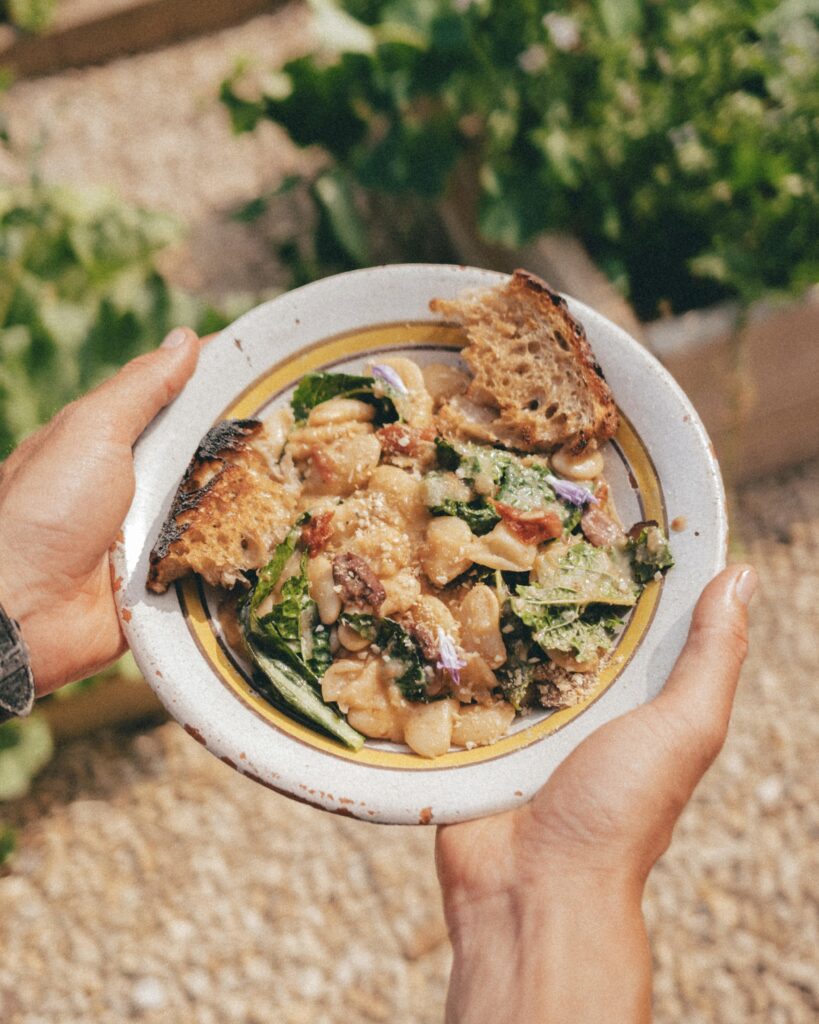 Ingredients
3 tbs Olive Oil 
6 Sage Leaves 
1 Leek, chopped fine 
2 Sticks Celery 
4 Cloves Garlic, minced 
6 Sun-dried Tomatoes, chopped small 
10 Olives, halved  
1 tsp Black Pepper 
3 tbs White Wine Vinegar
3 cups/750ml Vegetable Stock 
3 cups/450g Butter Beans, cooked
Big Handful Cavolo Nero/kale 
Garnish 
Toasted Sourdough
Fresh Herbs
Sweat the leek, garlic, celery & sage in a little olive oil for around 5 minutes in a large saucepan placed over a low heat then add the olives & sun-dried tomatoes.
To intensify the flavour, deglaze the pan with a splash of white wine vinegar, adding a tangy note, and pour in vegetable stock, creating a savoury foundation. Let the broth gently simmer for 4 minutes, before introducing the creamy butter beans. Allow the stew to simmer and develop its flavours for a further 15 minutes.
When the kale is cooked, serve up with toasted sourdough & freshly chopped herbs.
Share this recipe