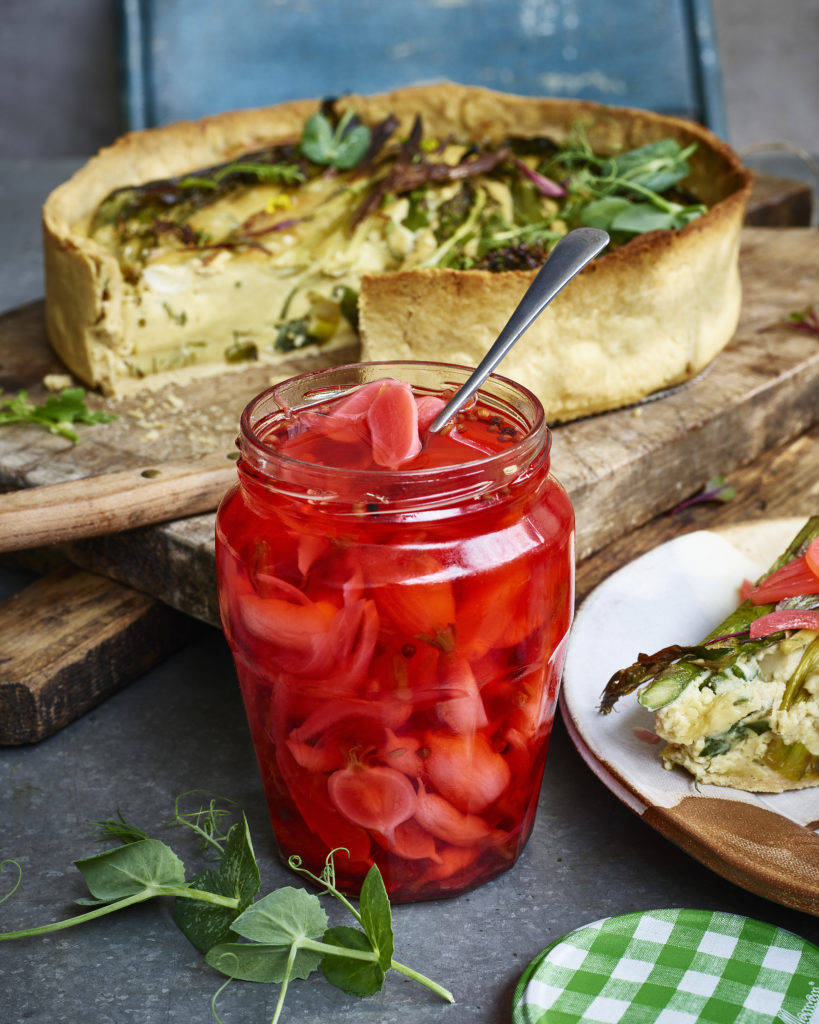 Ingredients
2 cups/500ml White Wine Vinegar 
1/2 cup/100g Caster Sugar
1 tsp Sea Salt 
5 Szechuan Peppercorns
2 tsp Caraway Seeds 
1 tsp Coriander Seeds  
3 tbs Caster Sugar 
2 tsp Mustard Seeds 
1 tsp Fennel Seeds  
5 cups/600g Radishes, halved
1 Onion, sliced into rings, fine
Method
Add all the ingredients to a saucepan except the radishes & onions. Bring the vinegar mix to a simmer for 5 minutes before adding the radish & onion.
To the heat off & let the pickle sit for 5 minutes before transfer the mixture to your sterilised jars or containers. 
Seal the pickle & store in the fridge. Eat with-in a month. 
Share this recipe