Lemon, Poppy Seed & Cherry Cake
Serves: 10
Cooks in: 40 minutes + cooking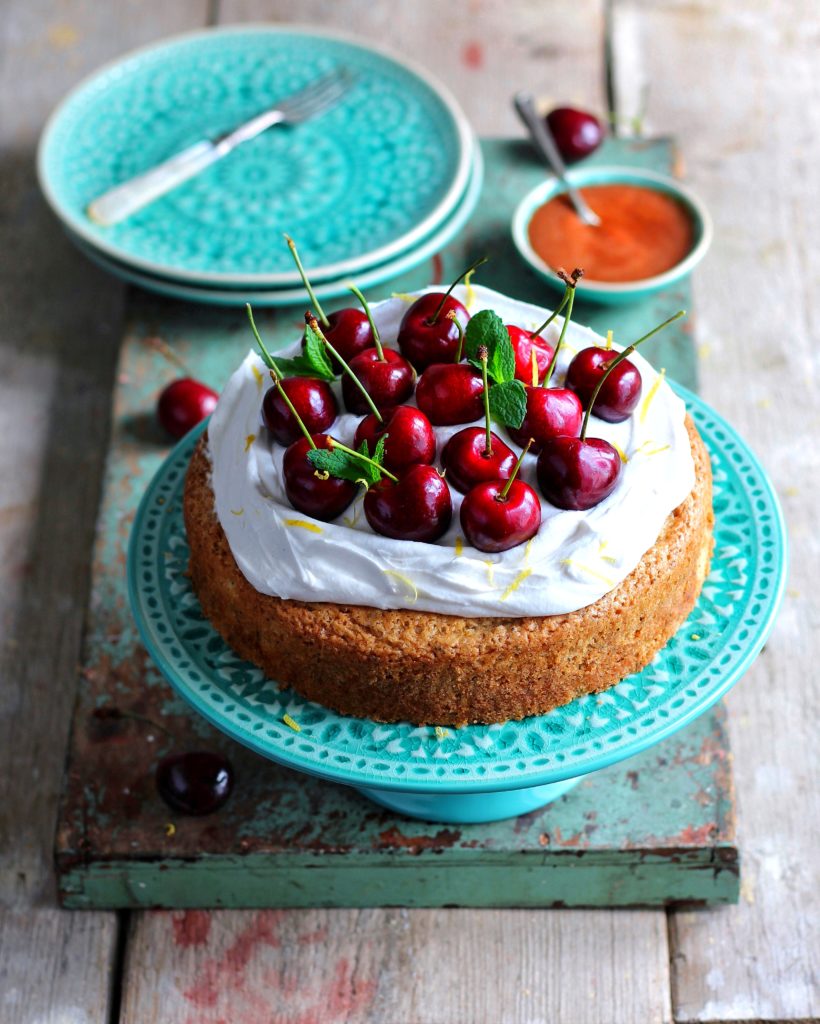 "I had to make this amazing summer cake to celebrate the new crop of Waitrose British Cherries. Don't they look great on top of the lashings of coconut whipped cream. My recipe can be made gluten free – just swap the flour for a gluten free self raising blend"
Ingredients
275g Self Raising Flour
100g Caster Sugar
1 tsp Baking Powder
2 tbs Poppy Seeds
Zest of 1 Lemon
240ml Almond Milk
100ml Grape Seed Oil
1 tsp Vanilla Essence
Juice of 1 Lemon
Topping
2 Tins Coconut Cream
2 Tbs Icing Sugar
1 tsp Vanilla Bean Paste
1 Punnet of Waitrose British Cherries
Method
Pre heat your oven to 180 degrees Celsius, & line 8-9" Loose Bottom Cake tin with greaseproof paper.
To a large mixing bowl add the flour, sugar, baking powder, poppy seeds & lemon zest. Mix well.
Stir in the milk, oil, vanilla & lemon Juice. Do not over mix. Pour the cake batter into the cake tin carefully.
Give the tin a tap on the surface to remove any pockets of air then place the tin into the oven for 30 minutes.
After 30 minutes test to see if its cooked all the way through by inserting a clean metal skewer into the centre of the cake. If it comes out clean the cake is cooked!
Allow the cake to cool slightly before removing it from the tin & then leave to cool completely.
Whip the coconut cream using an electric whisk with the sugar & vanilla.
Top the cake with the cream & plenty of cherries.
Enjoy.
Share this recipe