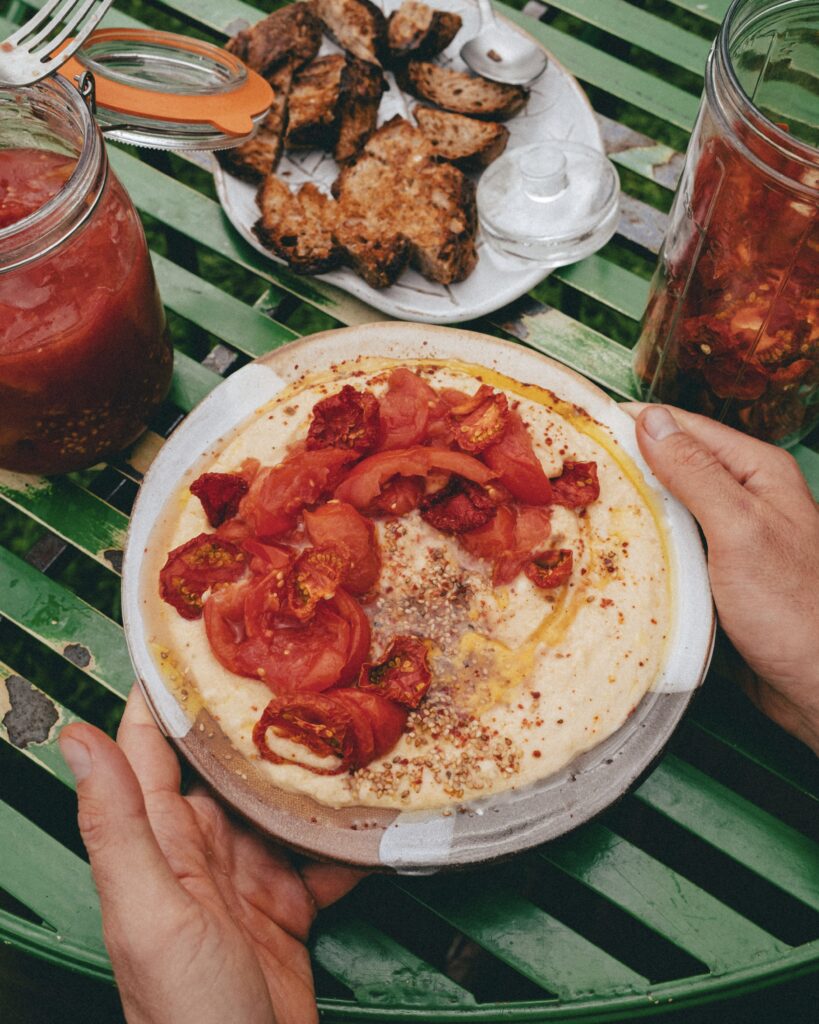 Ingredients
Ripe & Juicy Tomatoes 
Sea Salt 
Cut your tomatoes into bit size chunks & weigh them in a large mixing bowl. 
Work out what 2% of the weight is, then add that weight in sea salt to the mixing bowl. Stir the mixture well & cover with a towel. 
Leave the tomatoes for at least 2 hours for the liquid to be drawn out. 
Then transfer them to a clean jar making sure the naturally created brine covers over the tomatoes by about 1cm. Use a weight to keep the tomatoes submerged. You can even use a clean pebble for this. 
Allow the tomatoes to ferment for up to 7 days, then place them into the fridge & enjoy at your leisure for up to 6 weeks. See above video for tutorial. 
Share this recipe