Serves: 10-12
Gluten free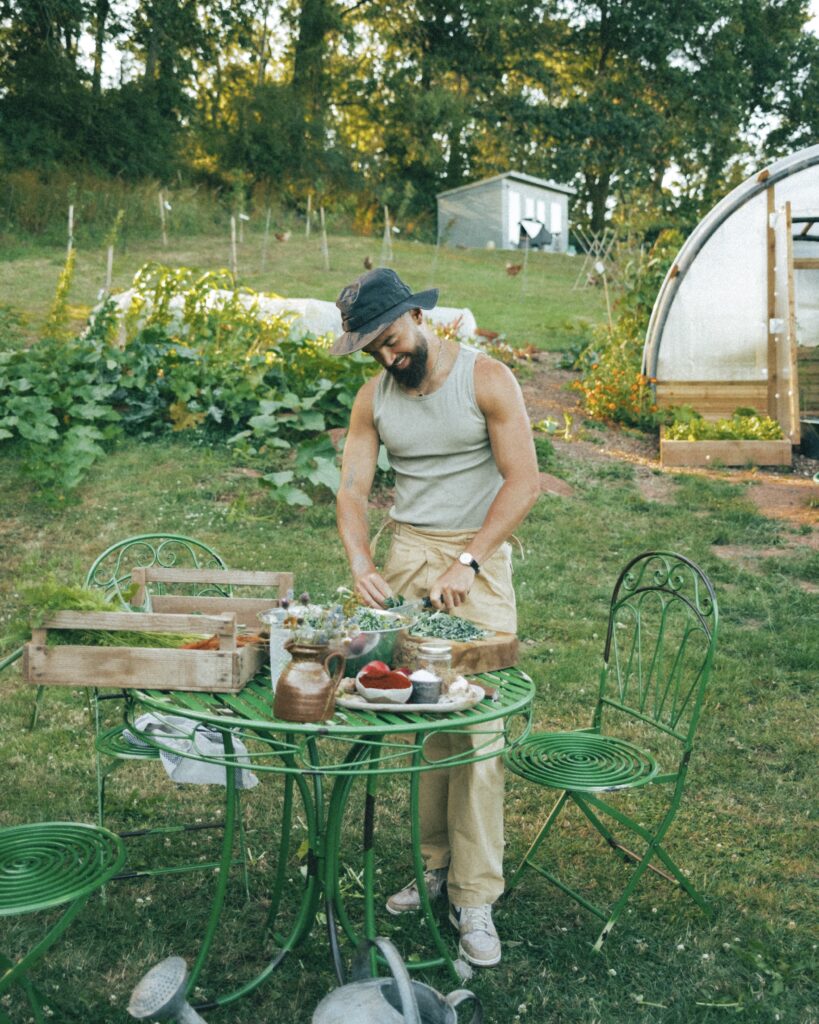 Ingredients
1.1 pounds/500g Greens, I used chard & kale, shredded 
2 Carrots, grated 
2 Onions, sliced fine 
10 cloves Garlic, minced 
Thumb sized piece of Ginger, minced 
2 Apples, grated 
5 tbs Gochugaru (korean chilli flakes)
Handful Fresh Coriander 
Sea Salt 
1 Sheet Nori
Add all the ingredients to a large mixing bowl & weigh. Work out what 2 % of the weight is, then add that weight in sea salt. 
Massage the salt for 5 minutes or so. Then cover the bowl over with a clean kitchen cloth. Set the bowl aside for at least 2 hours so the water is drawn out. 
Transfer the kimchi to clean jars then place a sheet of nori directly over the top. 
Leave the kimchi ferment out of the fridge for about 3 days. Then transfer it to there fridge where it will store for up to 4 weeks. 
Share this recipe