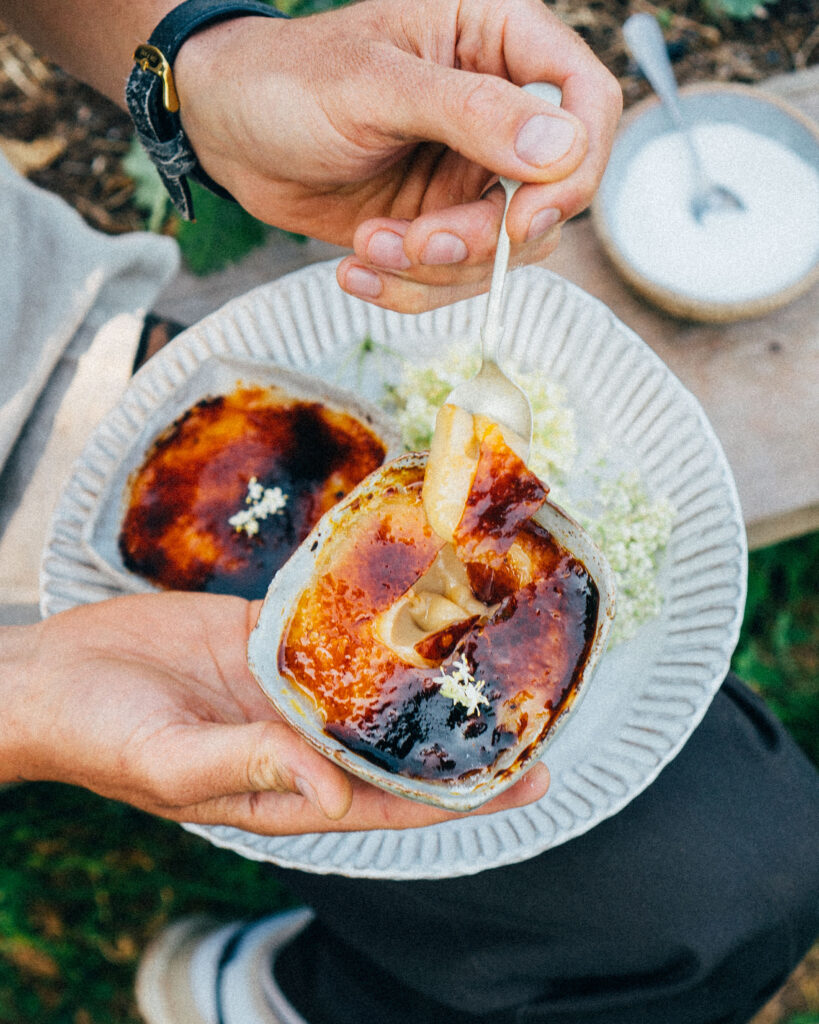 Ingredients
1 cup/250ml Oat Cream or Coconut Milk
2-3 Elderflower Blossoms 
1/2 cup/125ml Maple Syrup 
1 & 1/4 cups/310ml Non Dairy Milk
4 Heaped Tbs of Corn Flour/Starch
6 tbs Caster Sugar, to finish
Over a low heat, heat the oat cream in a saucepan with the elderflower & maple syrup. Gentle infuse the mix for 10-15 minutes. 
Meanwhile whisk non dairy milk with the corn flour in a small mixing bowl until smooth. 
When the elderflower has been infused, strain it out & discard then add the cornflour/milk mixture to the saucepan, whisk until the mixture has thickened. This should take around 4 minutes. 
Once the mix is thick & creamy (custard like consistency), quickly pour the mixture into your ramekins then allow to set in your fridge.
Once set sprinkle over a little caster sugar & grill/blow torch the top until caramelised. 
Share this recipe