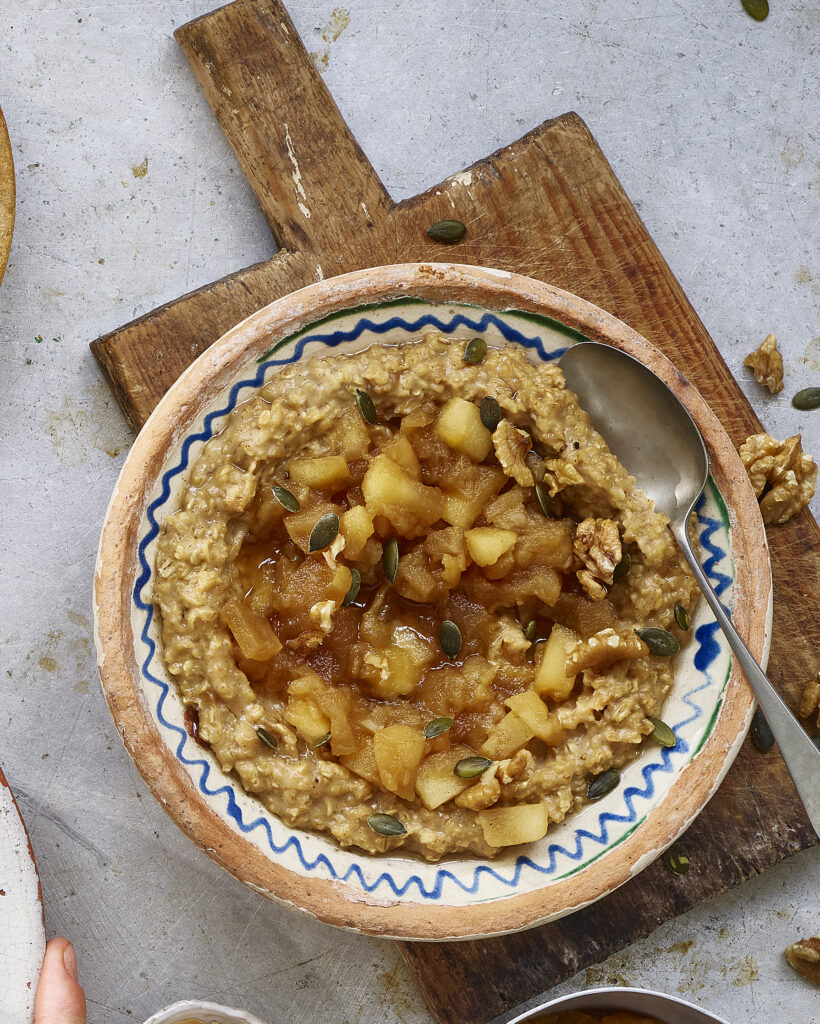 Ingredients
Stewed Apples (makes 4-5 servings)
4 Apples, peeled & cubed
Splash Water
Pinch Cinnamon 
4 tbs Coconut Sugar 
Porridge (makes 2 servings)
1 cup Non Dairy Milk
1/2 tsp Ground Cinnamon
1/2 tsp Ground Ginger 
Pinch Ground Nutmeg
1 cup/100g Rolled Oats 
Garnish with 
Nuts & Seeds of your choice 
Add the cubed apples to a saucepan with the water, cinnamon & coconut sugar. Place the pan over a medium heat to stew away for 5-6 minutes. 
Meanwhile in another saucepan, add the non dairy milk & spices. Place the pan over a low heat to infuse for 4-5 minutes, then stir through the oats. Keep stirring until thick and creamy.
Top the porridge with the stewed apple, nuts & seeds. 
The stewed apple will keep for 4-5 days in a sealed container in the fridge. 
Share this recipe