Toffee Apple Brownie & Caramel Sauce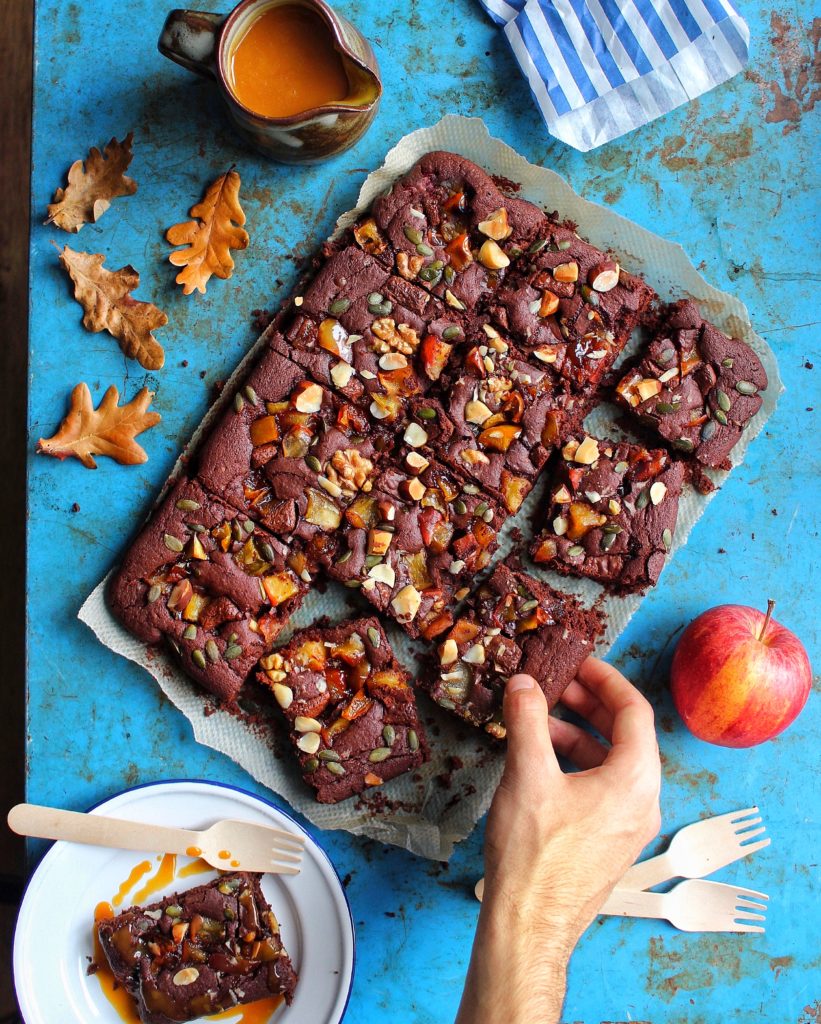 The perfect Bonfire Night sweet treat! Great dessert for sharing & combines two of my favourite things, toffee apple & chocolate. Check my video to see me make it & how I present it with some flair at the end.
Ingredients
Brownie – 12 pieces
2 Braeburn Apples
5 tbs Light Brown Sugar
5 tablespoons Vegan Margarine
1 & 1/2 cups/200 g Dairy-Free Dark Chocolate
1 & 1/2 cups/170 g Self Raising flour
1 & 1/4 cups/180 g Light Brown Sugar
3 Tbs Cocoa Powder
Pinch Sea Salt
Pinch Cinnamon
1 cup/240 ml Dairy Free Milk, I used Oat milk.
Handful Walnuts
Handful Pumpkin Seeds
Caramel Sauce – makes over 2 cups
2 cups/400g Caster Sugar
4 tbs Water
1 cup/240ml Oatly Cream/Dairy Free Cream
5 tbs Vegan Margarine
To Serve 
Vegan Ice cream
Mint
Sparkler
Share this recipe