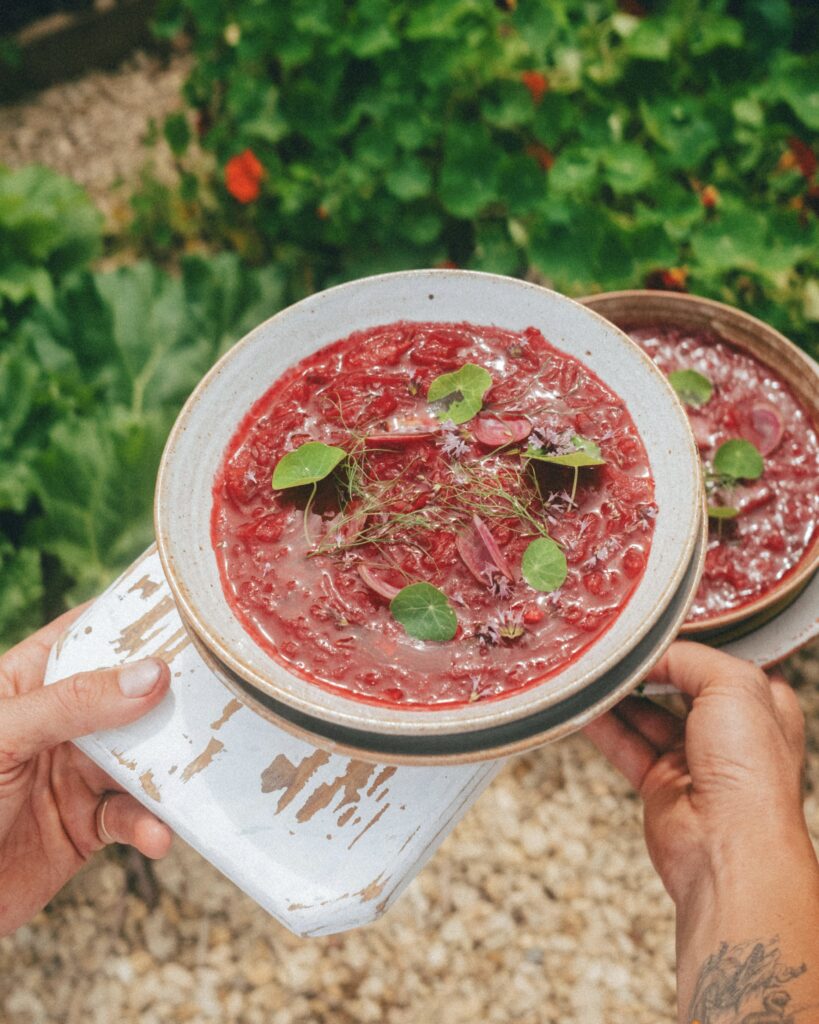 With my homegrown beets I decided to make a soup inspired by the Eastern European soup called Borsh. It was delicious!!
Ingredients
1 tablespoon olive oil
1 large onion, finely chopped
4 cloves garlic, chopped fine
2 carrots, peeled and grated
2 medium potatoes, peeled and grated
Small handful of fresh herbs, I used sage, marjoram & rosemary
4 cups vegetable stock or water
2 medium beets, washed & grated
3 tomatoes, chopped roughly
1 bay leaf
1 teaspoon dried dill (or 2 tablespoons fresh dill, chopped)
1 tablespoon white vinegar
Salt and pepper to taste
Garnish 
Herbs
Olive oil
Sourdough
Sweat the onion, garlic & carrots down gently in a saucepan with the olive oil & some fresh herbs, I used sage, rosemary & marjoram. Season with a little celery salt. 
Add the grated beets, potato & tomato and cook for a few more minutes before deglazing with stock or water. Then add a bay leaf, dill, vinegar & additional seasoning. 
Pop the lid on the pan & let the soup cook for 15 minutes.
Check if the soup is seasoned to your taste then serve up with a drizzle of olive oil, garnish with fresh herbs & a slice of sourdough. 
Share this recipe