Creamy Lentil & Almond Curry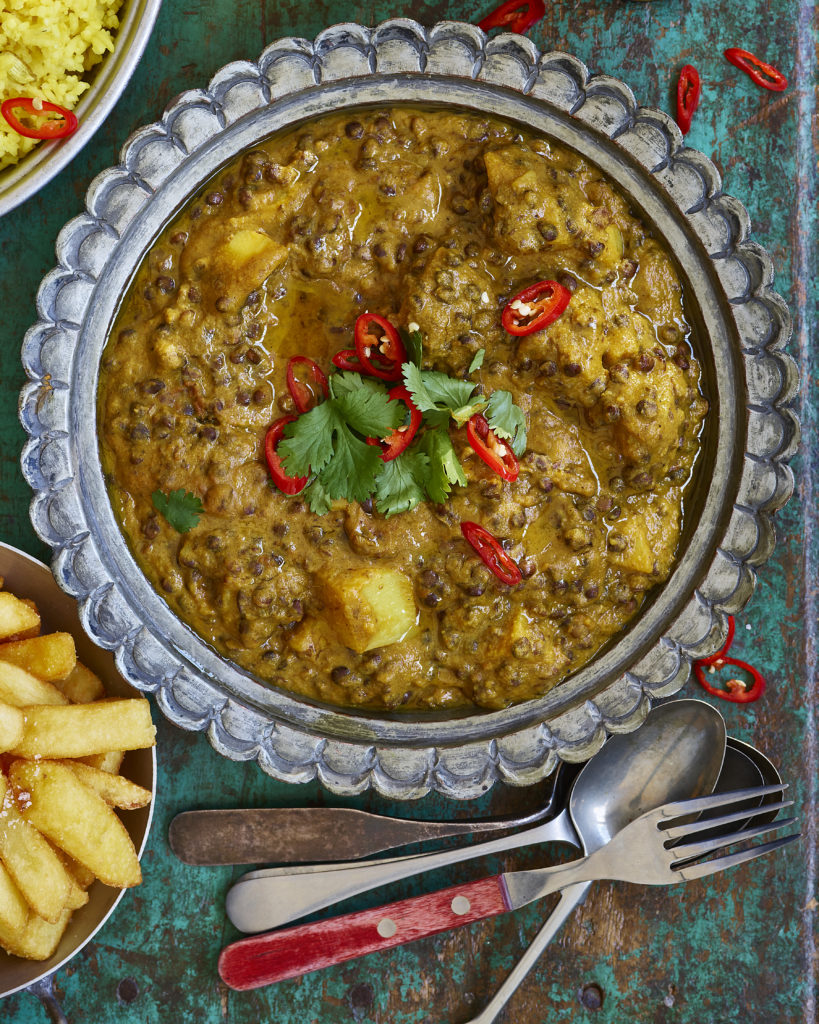 A creamy lentil curry that is simple to make & nutritious. I ate lots of this when training for the London marathon.
Ingredients
1 Onion, chopped small 
3 cloves Garlic, minced 
1 Hot Red Chilli, chopped fine
Thumb sized piece Ginger, minced 
2 tsp Sea Salt 
2 tsp Ground Turmeric 
1 tsp Ground Coriander
1 tsp Ground Cumin 
1 tsp Ground Fenugreek
2 tbs Tomato Puree 
3 cups/350g Cooked Lentils 
2 cups Vegetables Stock
1 cup Coconut Yoghurt 
1/2 cup Toasted Almonds, plus some to garnish 
Handful Chopped Coriander 
Place a space pan over a medium heat & add a little oil. When the pan is hot add the onion, garlic, chilli, ginger & sea salt. Cook the mix for 5 minutes before add the spices & tomato puree. Cook for another couple of minutes then add the vegetable stock. 
Place a lid on the pan, then let the sauce bubble away for 15-20 minutes. 
Stir through the lentils, coconut yoghurt, toasted almonds & chopped coriander then serve with rice and greens.
This curry is perfect for meal prep & can be stored in a sealed container for up to 4 days. Reheat in your microwave until piping hot. 
Share this recipe