Whole Roasted Cauliflower Cheese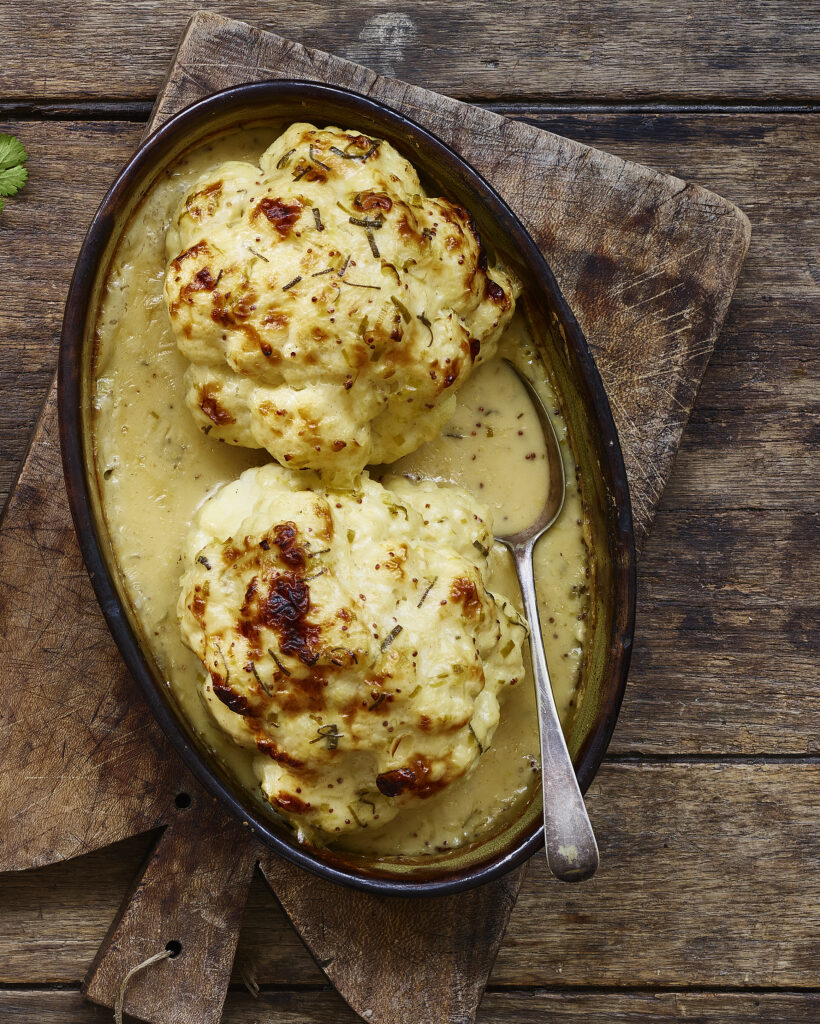 Ingredients
Ingredients 
2 Large Cauliflower
2 tbs Plant Based Butter
1 Leek, finely sliced
3 cloves Garlic, minced 
5 Sage Leaves, finely sliced 
3 tbs All Purpose Flour/GF Flour
2 cups/500ml Non Dairy Milk 
4 tbs Nutritional Yeast
1 cup/100g Plant Based Cheese Grated
1 tbs Dijon/English Mustard
Juice of Half a Lemon
Pinch Salt & Pepper
Serve with
Pasta/Rice/Potatoes
Salad
Bring a large sauce of water to a boil. Place the whole cauliflower into the pot & allow to simmer away for 10 minutes. 
Meanwhile preheat your oven to 180 degrees C. 
Place a saucepan over a medium heat & add the butter. When the pan is hot add the leek garlic & sage leaves. Sauté for 3 minutes then stir in the flour. 
After a couple minutes, pour in the milk & add the rest of the ingredients. Stir well and leave to thicken up for 5 minutes. 
Place the cauliflower into a baking dish & pour over the cheese sauce. 
Place the tray into the oven for 30 minutes.
Place the tray straight into the centre of the table and let your friends and family dive in. 
Share this recipe