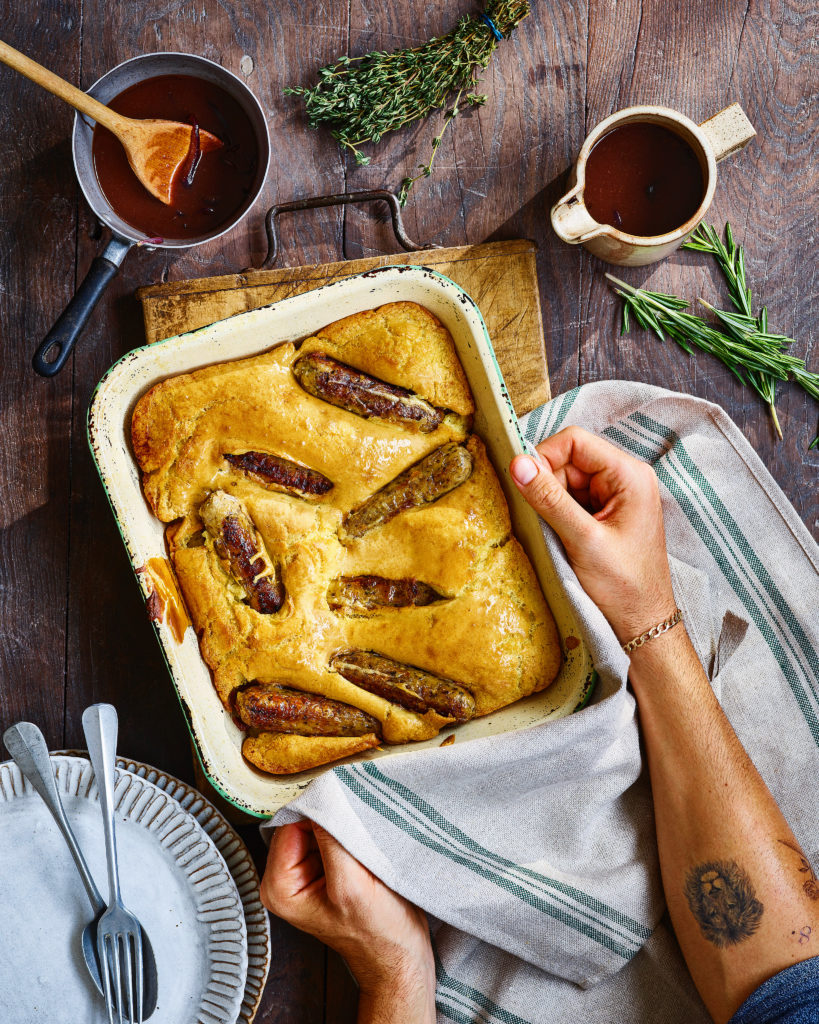 Ingredients
2 cups/260g Self Raising Flour
1 & 1/2 tsp Baking Powder
1 tsp Sea Salt
2 cups/480ml Soy Milk
8 Vegan Sausages
2 tbs Vegetable Oil
Pre heat your oven to 210 degrees C.
Place the sausages into a large non stick 2 inch deep baking tray, and drizzle over the oil.
Place the sausages into the oven for 15 minutes & whilst they are in the oven mix together the batter.
In a mixing bowl add the flour, baking powder & sea salt, then mix well. Whisk in enough soy milk to make a pancake batter style consistency.
Remove the sausages from the oven then carefully pour the batter into the tray, place the tray back into the oven on the bottom shelf for 30 minutes.
Once the toad in the hole has rise up and is golden & crisp, remove it from the oven.
Cut it up into slices and serve it with lots of gravy and greens.
Share this recipe