Serves: 10-12 servings
Gluten free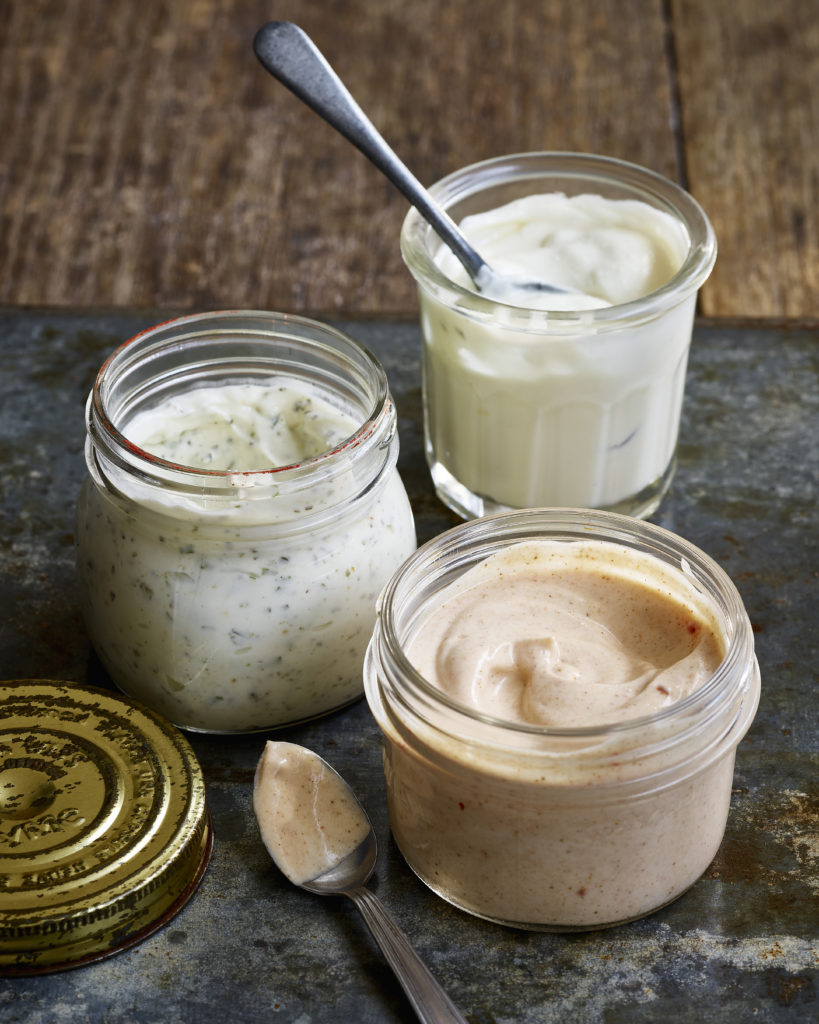 The creamiest vegan mayo, three ways.
Ingredients
Classic Mayo
1/2 cup/125ml Soy Milk
1 tsp Lemon Juice
1 tsp White Wine Vinegar
1 cup/250ml Grape Seed Oil
1 tsp Sea Salt
Baconaise
1 tbs Soy Sauce
1 tsp Sweet Smoked Paprika
1 tbs Maple
2 tsp Liquid Smoke
1 clove Garlic, minced
Pizza Box Style Garlic
2 cloves Garlic, minced
1 heaped Tbs Dried Mixed Herbs
pinch Sea Salt
For this recipe, I strongly recommend using a hand stick blender. Simply combine the milk, vinegar & lemon juice in a tall circular jug. Now, whilst blending, gradually add the oil. Keep blending until you've add all the oil & its turned into a creamy mayo like consistency.
Season with Salt to taste.
to make the baconaise simple mix in the baconaise flavourings to a batch of mayo & same for the garlic & herb.
The mayonnaise can be stored in the fridge in sealed containers for around a week. See the below tutorial video for additional tips.
Share this recipe