Sweet & Spicy Plantain Salad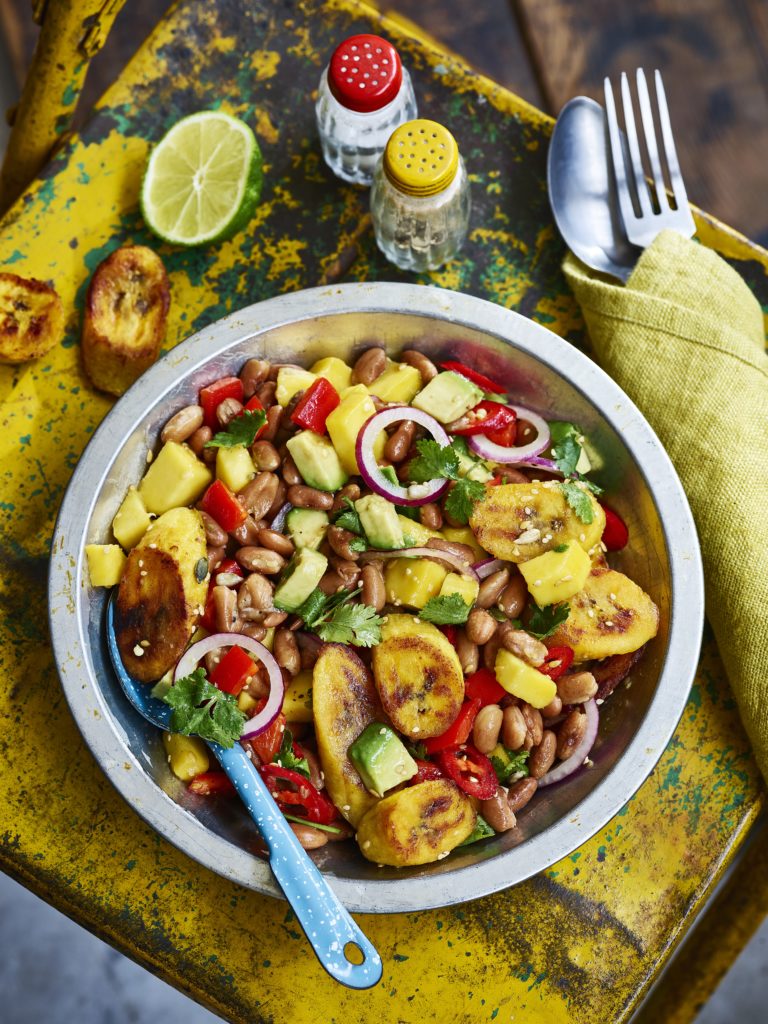 Ingredients
2 Ripe Plantains, slice on an angle 2cm thick
1 tbs Coconut Oil
1 tsp Sea Salt
1/2 Mango, peeled & cubed
1 Red Onion, sliced fine
1 Avocado, peeled, de-stoned & cubed
1 Red Chilli, sliced fine
Handful Fresh Coriander, chopped fine
1 Red Pepper, deseeded & cubed
1 can Black Eyed Beans, drained & rinsed.
2 tbs Mixed Seeds
Juice of 1 Lime
2 tbs Maple Syrup or Agave Nectar
1 tbs Soy Sauce
Place a non stick pan over a medium heat & add the coconut oil. When the pan is hot, add the plantain. Fry on both sides for 2-3 minutes. Making sure you're getting the plantain beautiful caramelised.
Once fried, remove them from the pan and place them onto a plate lined with kitchen paper to soak up any access oil. Season them with a pinch of sea salt.
To a large bowl add all the salad ingredients including the fried plantain. Give the salad a little toss. Then serve up straight away.
Share this recipe