Smokey Tofu Scramble Hash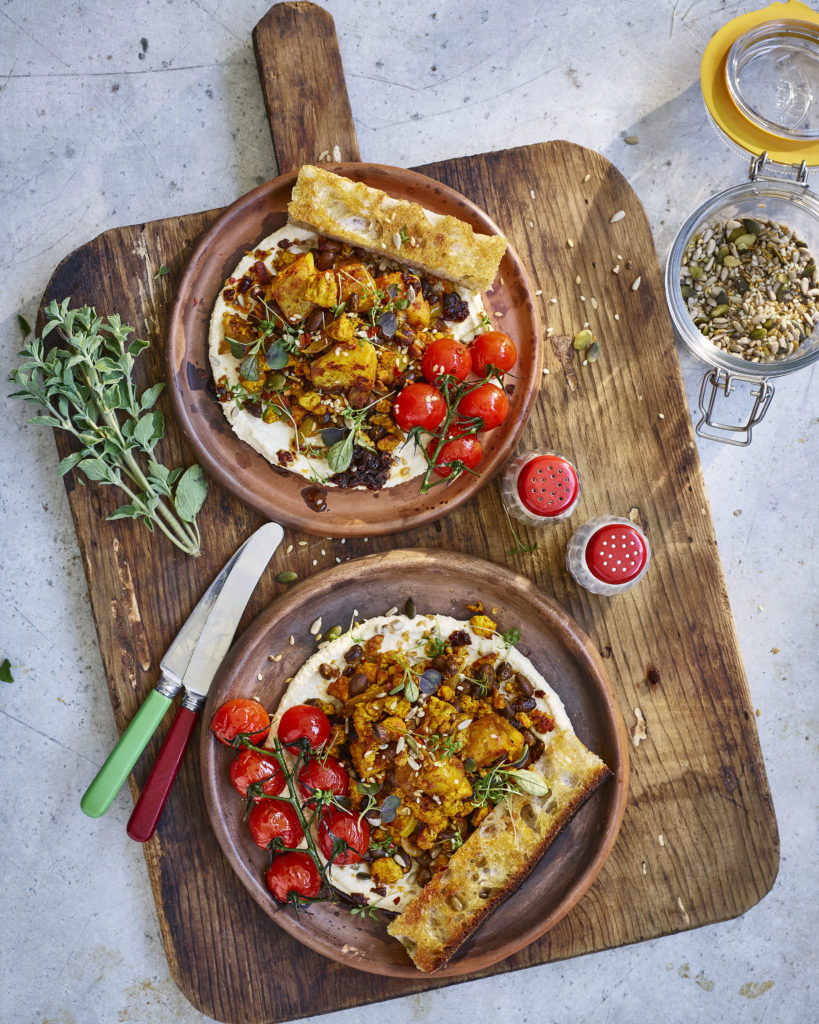 Ingredients
1 tbs Olive Oil 
2 Onions, chopped fine 
1 Jalapeño, chopped fine
! Block Extra Firm Tofu, crumbled  
1 Large Cooked Potato, cubed
1 can Black Beans, drained & rinsed
2 tsp Sweet Smoked Paprika 
1/2 tsp Ground Turmeric 
1 tsp Sea Salt 
1/2 cup/120ml Non Dairy Milk 
Garnish 
Grilled Cheery Tomatoes 
Grilled Sourdough 
Hummus 
Mixed Seeds
Few Fresh Herbs (optional)
Chilli Oil (optional) 
Sauté the onion & jalapeño in a non stick pan placed over a medium heat with the olive oil until golden. Crumble in the tofu, then add the potato & black beans. After a couple more minutes when the tofu is slightly coloured add the paprika, turmeric & sea salt. 
Deglaze the pan with the non dairy milk then let it bubble away with the lid on for a further 2-3 minutes. 
Meanwhile grill your bread & tomatoes. 
Serve the scramble with hummus, seeds, fresh herbs & a little chilli oil with the grilled bread & cherry tomatoes on the side. 
Share this recipe