Simple 'Grab & Go' Pasta Salad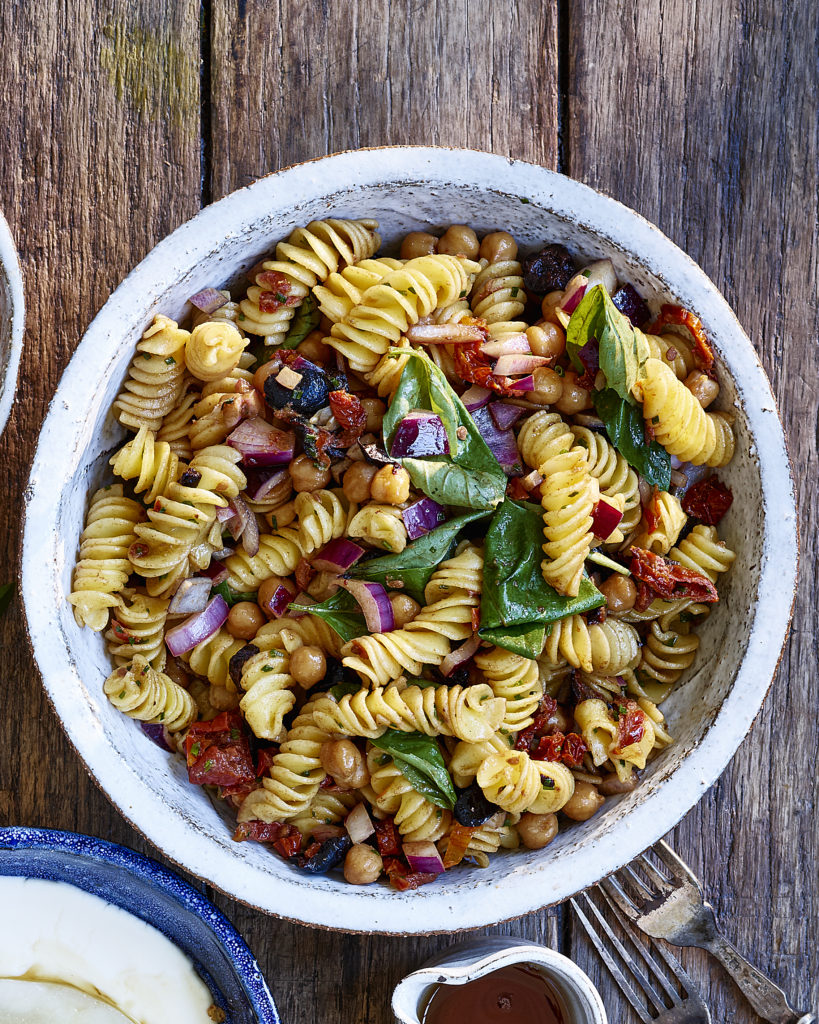 perfect for meal prep or a grab & go picnic meal.
Ingredients
1/2 Red onion, peeled & chopped small
12 Black Olives, sliced  
Big Handful Fresh Spinach 
10 Sun-dried Tomatoes, chopped small 
2 tsp Garlic Granules
2 tbs Tahini
Pinch Sea Salt 
Zest & Juice of a Lemon 
1 tsp Dried Chilli Flakes
Handful Fresh Basil 
2 tbs Fresh Chives, chopped
1 cup/150g Chickpeas, from a can, drained
2 tbs Balsamic Vinegar
5 cups/500g Cooked Pasta of your choice
Add all the ingredients to a large mixing bowl & stir until well combined. Serve straight away or store in containers in the fridge for up to 4 days.
Share this recipe