Rhubarb & Safron Rice Pudding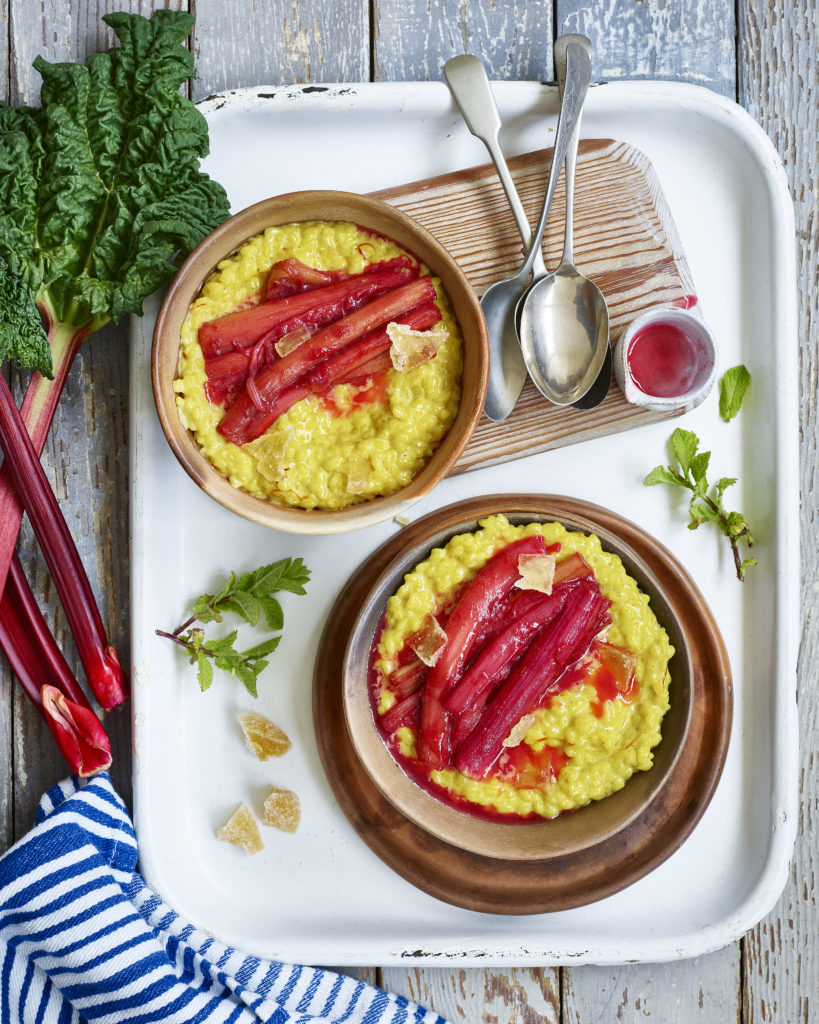 Ingredients
Rice Pudding
1 cup/200g Pudding Rice
1 tbs Safron Threads 
1/2 cup/100g Caster Sugar
1 can Coconut Milk 
2 cups/500ml Non Dairy Milk 
1 tsp Ground Nutmeg
1 tbs Vanilla Bean Paste or Vanilla Pods 
1 tsp Ground Cinnamon 
Glazed Rhubarb
5 Sticks Rhubarb , cut into 5 cm sticks 
1/2 cup/125ml Maple Syrup
Thumb-sized Piece Ginger, chopped small 
Pinch Cinnamon
1 cup/250ml Cranberry Juice 
Garnish 
Crystallised Ginger 
Method
For the rice pudding, simple add all the ingredients to a medium sized sauce pan & place over a very low heat with the lid on. Let the mixture lightly simmer away for 25-30 minutes & then or until the rice is cooked & its thick & creamy. Stir gently every now & then. 
Meanwhile in another saucepan add all the glazed rhubarb ingredients, place the pan over a medium head & cook until the rhubarb is glazed. 
Serve your rice pudding topped with crystallised ginger.
Share this recipe