'Bacon' Shroom Breakfast Muffins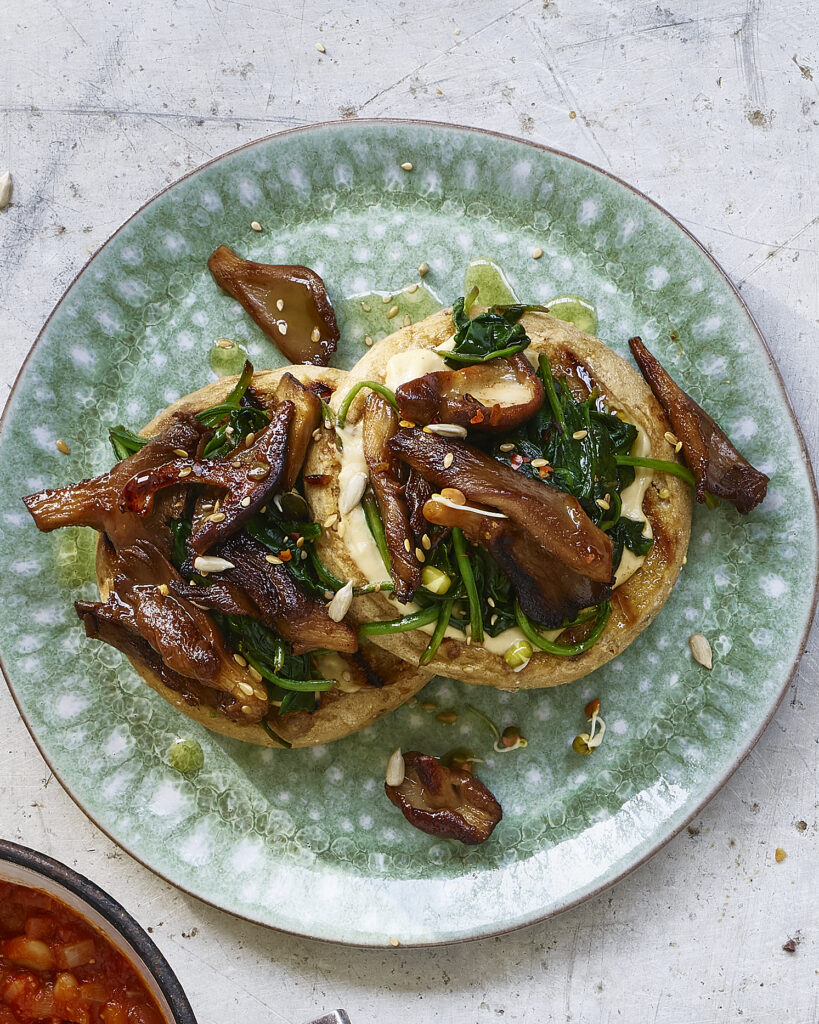 Ingredients
1 Tbs Olive Oil
250g Mixed Mushrooms 
2 tsp Smoked Paprika 
1 tbs Ground Garlic
Pinch Sea salt
3 tbs Soy Sauce
2 tbs Agave Nectar 
3 big Handfuls Baby Spinach
Serve with 
Toasted Breakfast Muffins
Hummus 
Fresh Chopped Chives 
Method
Place a large frying pan over a high heat & add a little olive oil, when the pan is hot add the mushrooms & sauté for 4 minutes. When they are golden stir through the paprika, garlic, salt, soy sauce & agave nectar. Cook for a couple minutes then remove them from the pan.
Place the pan back on the heat & sauté the spinach. 
When the spinach is wilted serve it on top of toasted breakfast muffins, hummus & topped off with the bacon mushrooms.
Garnish with fresh chives and enjoy. 
Share this recipe