Pumpkin Curry | Anti Inflammatory Meal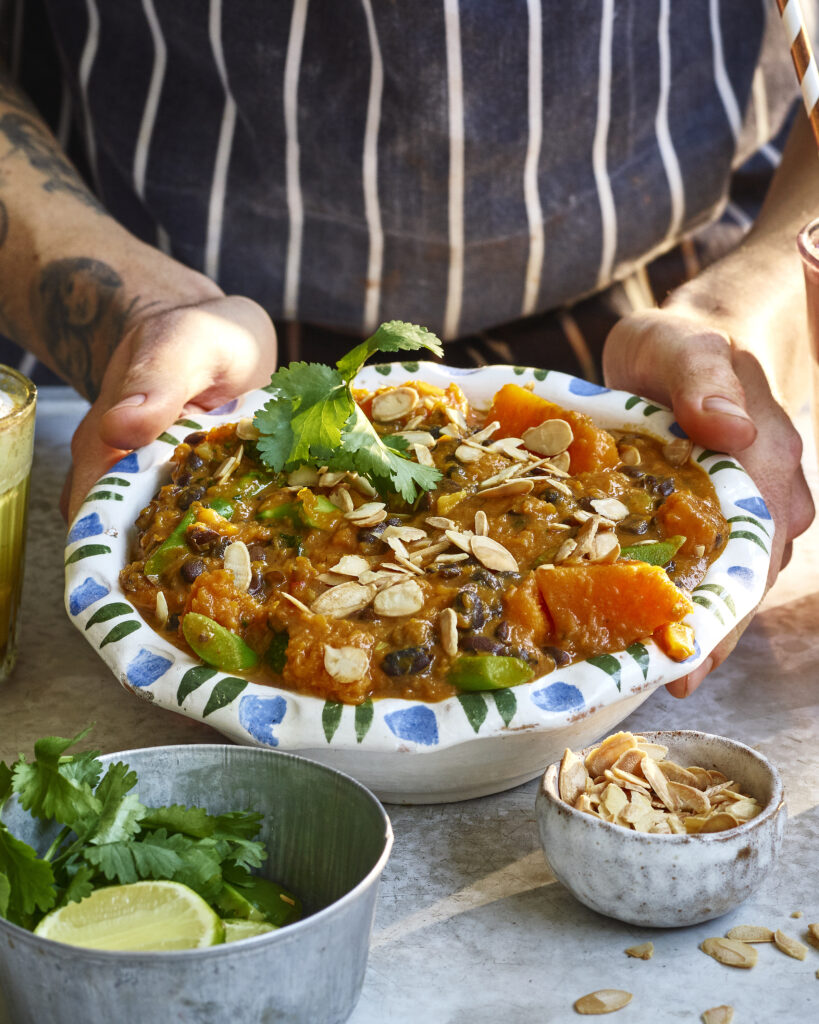 Ingredients
1 tbs Ground Turmeric
1 tsp Mustard Seeds
1 tsp Ground Cumin
1 tsp Ground Fenugreek
1 Onion, finely chopped
5 Cloves Garlic, minced
Thumb-sized Piece Ginger, chopped fine
1 tsp Chilli Powder
Pinch Sea Salt
250g Pumpkin or Sweet Potato, peeled & cubed
1 can Black Beans, drained & rinsed
1 Head Broccoli, cut into florets
4 Dried Curry Leaves, optional
1 litre Vegetable Stock
1 Cinnamon Stick
Big Handful Fresh Greens, like kale, spinach, chard. Chopped small.
1/2 cup/125ml Coconut Milk
2 tsp Ground Garam Masala
Serve with
Wild or Brown Rice, I stir through lemon & coriander
Toasted Flaked Almonds
Toast the turmeric, mustard seeds, cumin & fenugreek for 2 minutes in a dry pan over a low heat. Remove them from the pan then sauté the onion, garlic & ginger. Add the spices back to the pan along with the chilli & cook for 5 minutes – stirring often.
Add the pumpkin, broccoli, black beans & cook for a couple more minutes before adding the curry leaves, vegetable stock & cinnamon stick. Pop a lid on the pan and let the curry bubble away for 15 minutes.
To serve stir through your greens, coconut milk & garam masala. Let the mix bubble away for a few minutes then serve up with rice & toasted almonds.
Share this recipe