Jamaica inspired Peanut Porridge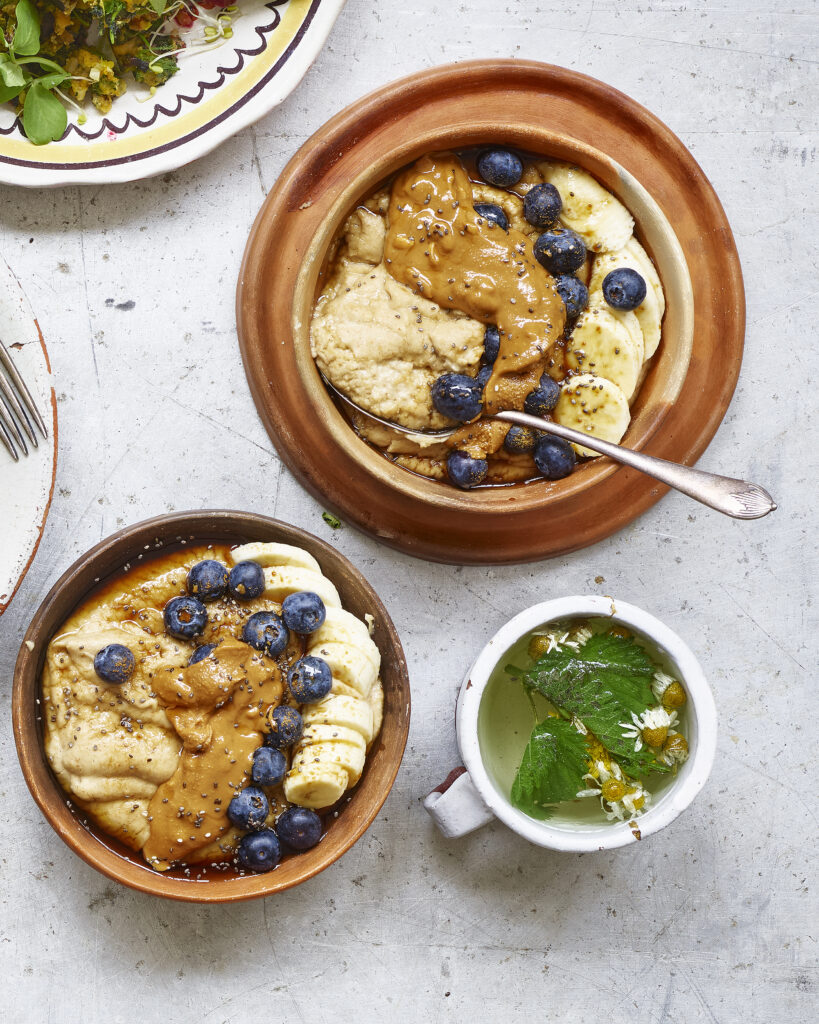 Ingredients
1 cup/100g Un-roasted & Unsalted Peanuts 
1 cup/120g Rolled Oats 
1 tsp Ground Cinnamon 
1 tsp Vanilla Bean Paste
3 tbs Coconut Sugar
3 cups/750ml Non Dairy Milk 
Optional Toppings
Peanut Butter 
Hemp Seeds 
Maple 
Blueberries
Banana 
Method
Blitz the peanuts, oats, cinnamon, vanilla, coconut sugar & milk to a blender. Blend until the mixture until its smooth then transfer the mixture to a saucepan. 
Gently heat the mix for 4-5 minutes until its thick & creamy. If it becomes too thick & add a little more milk. 
Top the porridge with toppings of your choice, I used peanut butter, hemp seeds, maple, blueberries & banana. 
Share this recipe