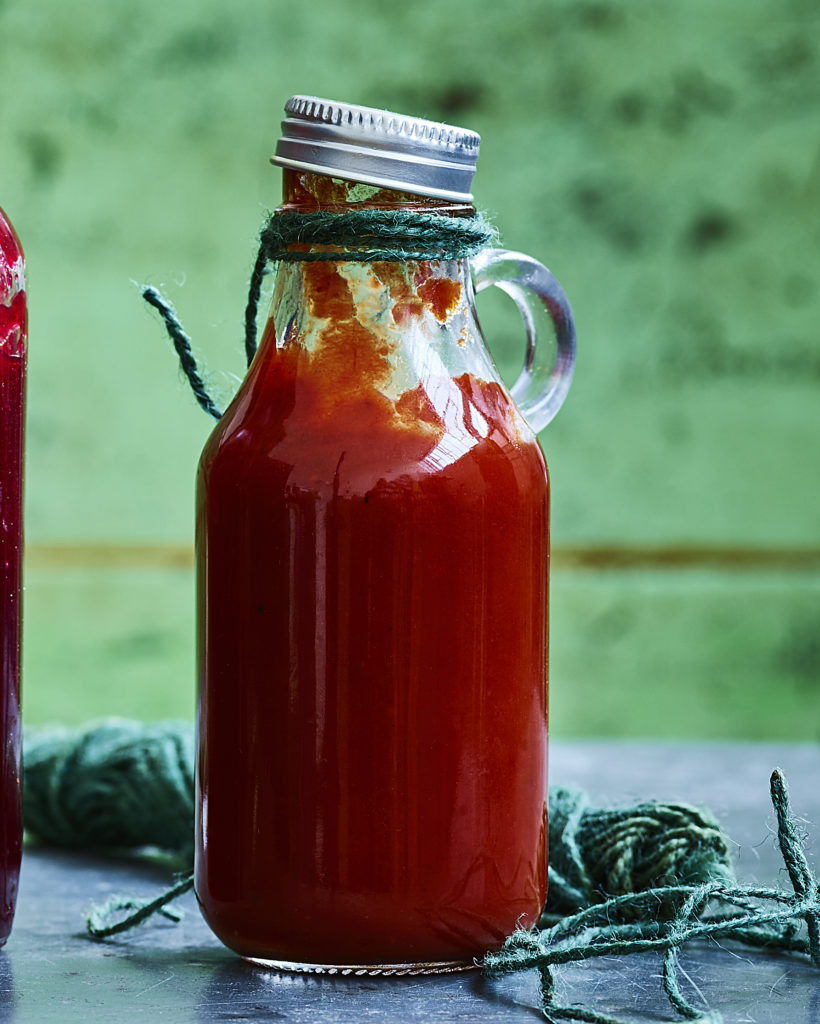 Ingredients
1/2 cup/120ml Tomato Ketchup
1 tbs Maple Syrup
2 tbs Tamari/Soy Sauce
1/4 tsp Cayenne Pepper
1/4 tsp Smoked Paprika
1/4 tsp Dried Garlic Powder
1-2 drops of Liquid Smoke
1/4 cup/60ml Water
Method
To make the bbq sauce, add all the ingredients to a small sauce pan and mix well. Place the pan over a low heat to bubble away for 5 minutes. Stir every now & then.
Once the sauce has thickened, serve or transfer to a sterile bottle/jar.
The sauce will keep in the fridge for up to 3 weeks.
Share this recipe