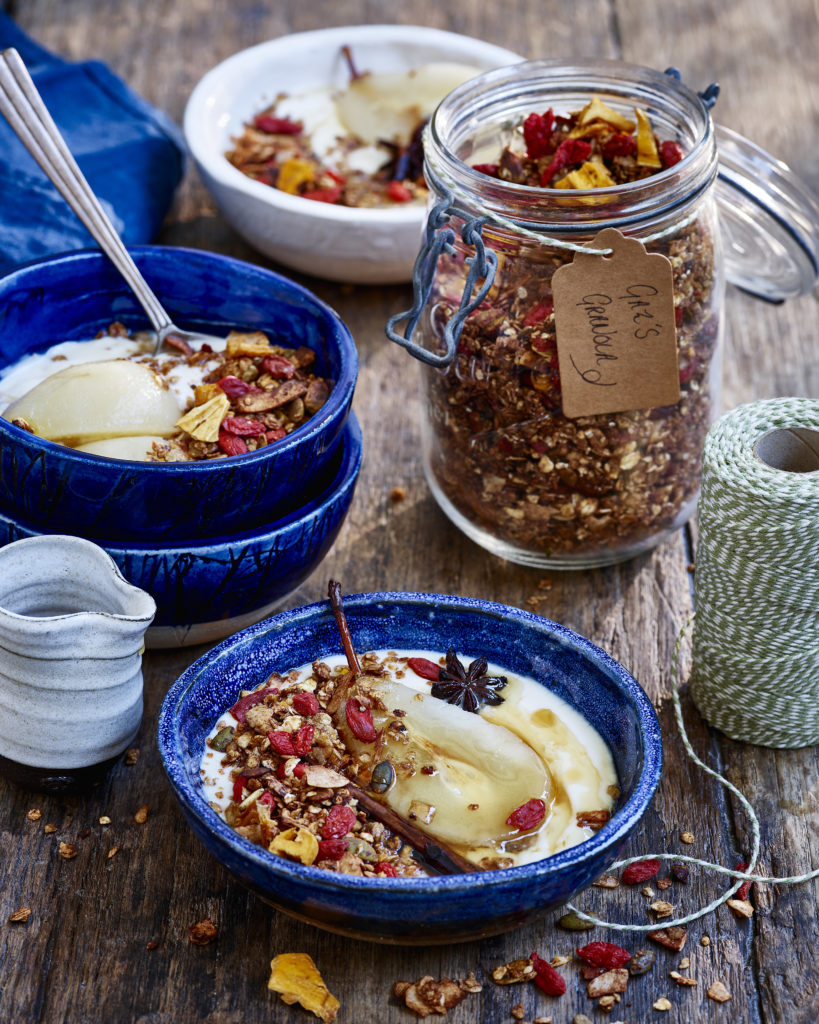 Ingredients
3 cups/240g Rolled Oats
1 cup/100g Walnuts, roughly chopped
1/2 cup/35g Hemp Seeds
1 & 1/2 cups/100g Coconut Flakes
2 tsp Ground Cinnamon 
3 tbs Cacao Powder
1/4 cup/60g Maple Syrup
1 cup/100g Dried Fruit or Berries of your Choice, I use dried mango & goji berries
Pre heat your oven to 180 degrees C & line a baking tray with grease proof paper.
Add all the granola ingredients to a mixing bowl except the dried fruit & mix well. Transfer the mixture to the lined baking tray then place into the oven.
Bake the granola for 8 minutes, giving it all a good mix half way through cooking. 
Once the granola is crisp and golden remove it from the oven & stir through the dried fruit. 
The granola will keep well in a sealed container for up to 3 weeks. 
I serve my granola up with plant based yoghurt, fresh berries & cacao nibs. 
Share this recipe