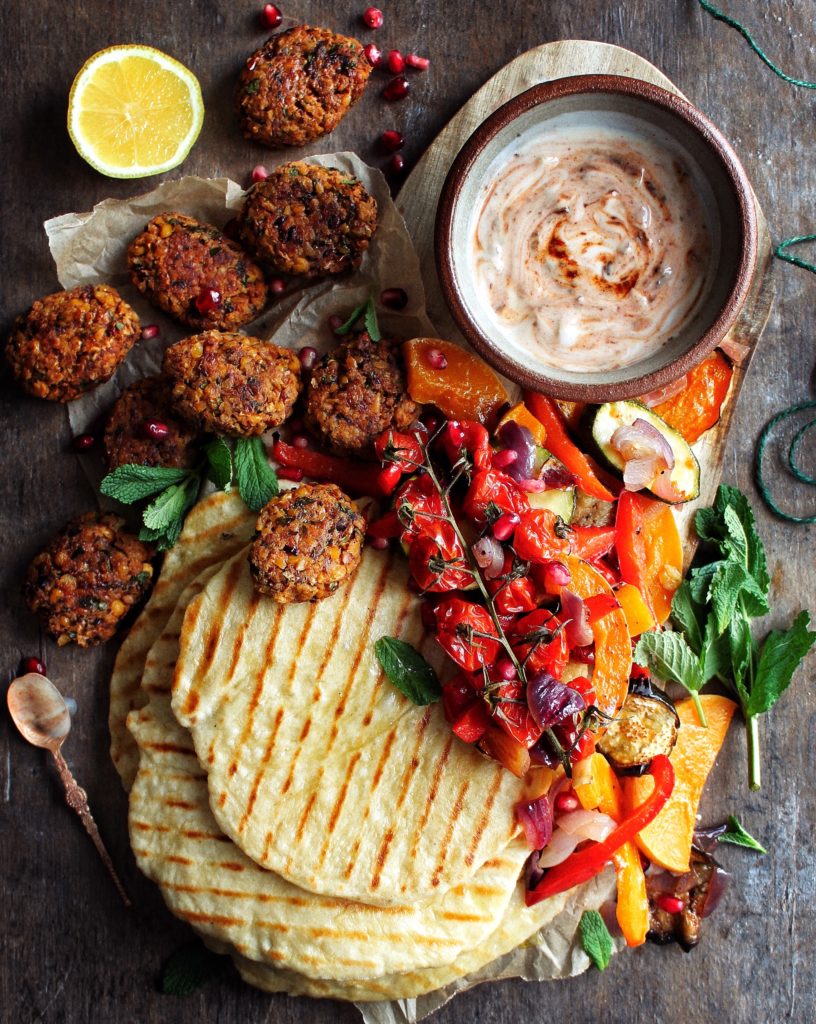 "So happy to share this recipe with you on my youtube channel..Its literally one of my favourite dishes. I love the Moroccan/North African style flavours"
Ingredients
Falafel
3 cups Organic Chickpeas Drained
! handful of Fresh Coriander & Parsley
1 tbs of Harisa paste
1 tsp of Rasel Hanout
1 tsp La Chinata Smoked Paprika
Zest of Half of Lemon & the Juice
3 tbs of Flour of your choice
Salt & Pepper
1 Clove of Garlic, finally chopped.
Drizzle of Olive oil.
Flat Breads
2 & 1/2 Cups of Self Raising Flour
Pinch of Sea Salt
1 tsp Baking Powder
1 tsp Rasel Hanout
1 Cup & 3/4 Coconut Yoghurt
Share this recipe