Creamy Broccoli Rigatoni Pasta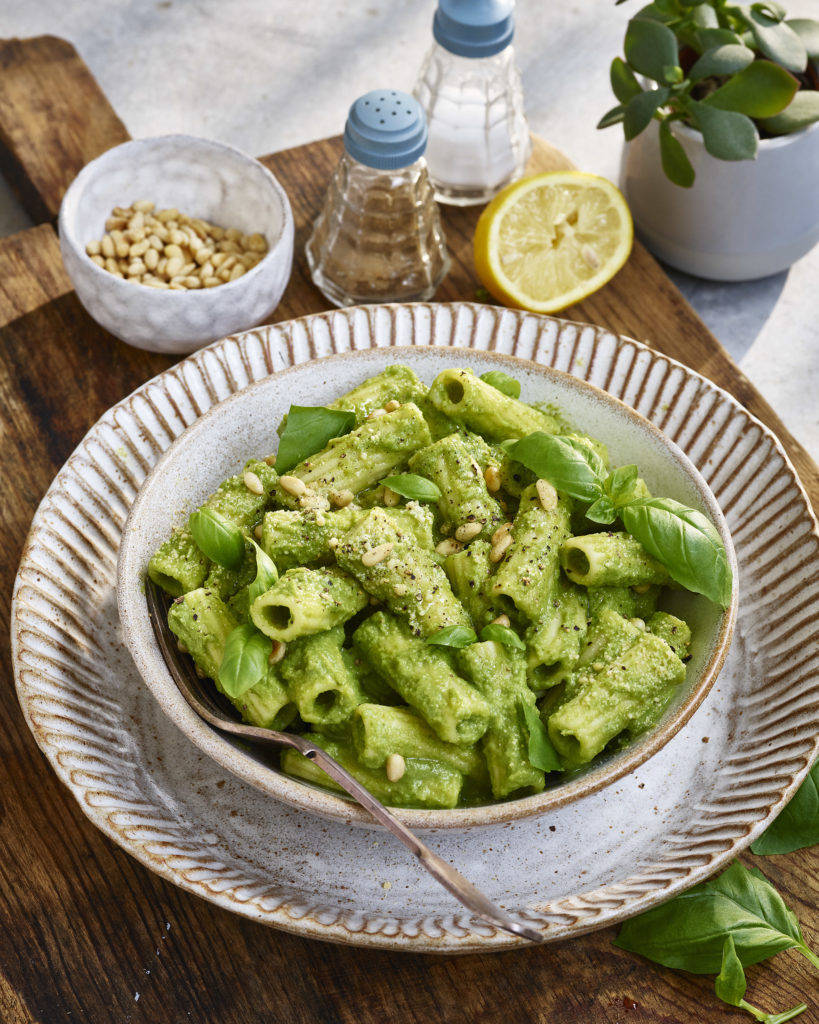 Quick simple creamy broccoli pasta dish that is perfect for an evening meal for the whole family.
Ingredients
Ingredients 
1 Head Broccoli
2 tbs Olive Oil
1 Onion, peeled, chopped roughly
4 Cloves Garlic, peeled, chopped roughly
1 tsp Sea Salt
1 tsp Cracked Black Pepper
Handful Fresh Basil
Big Handful Spinach
Handful Fresh Parsley
3/4 cup/180ml Non Dairy Milk
Juice Half Lemon 
250g Cooked Rigatoni Pasta 
Garnish 
Toasted Pine Nuts
Capers
Lemon Zest 
Chop the broccoli including the stalk into small even sized pieces. 
Place a non stick large saucepan over a medium heat & add a little oil, when the pan is hot add the broccoli, onion & garlic with the salt & pepper. Sauté for 5 minutes or until it has softened & gone a little golden. 
Meanwhile getting your pasta cooking to the packet instructions.
Transfer the sautéed broccoli mixture to your blender with the basil, spinach, parley, non dairy milk & lemon. Blitz until smooth & creamy.
Drain your pasta then combine the cooked pasta with the broccoli sauce.
Serve the pasta right away topped with toasted pine nuts, capers & lemon zest. 
Share this recipe