CHICKPEA 'TUNA' JACKET POTATO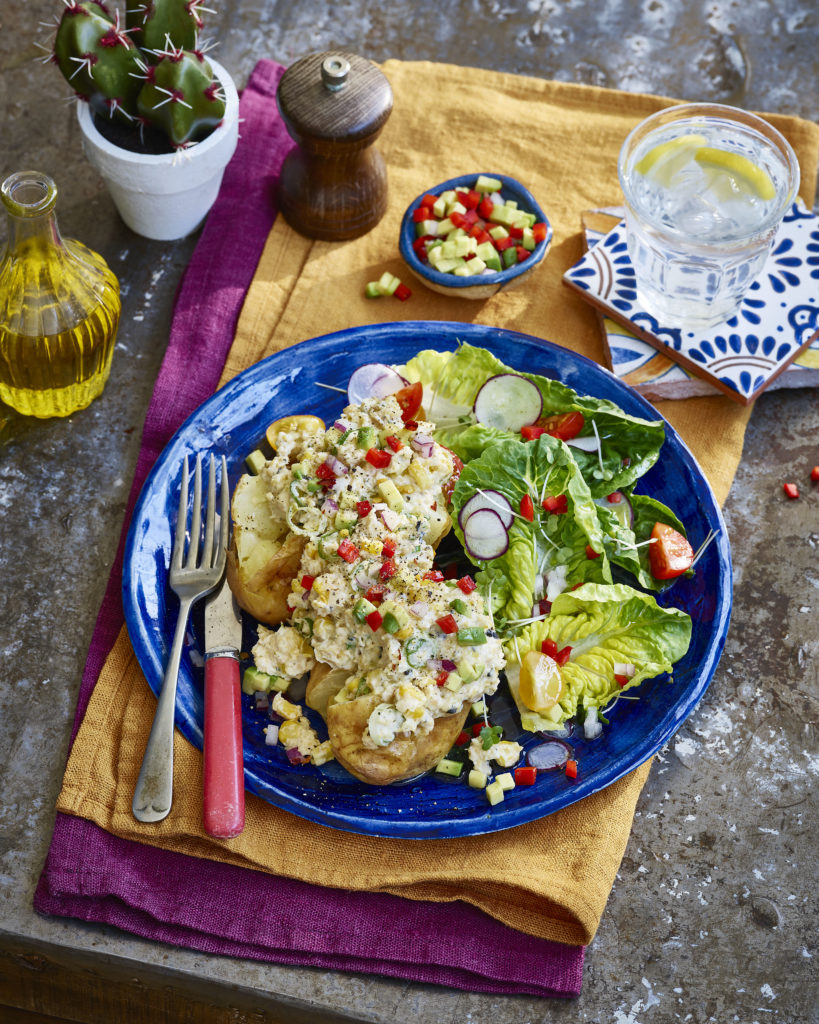 Actually tastes like tuna mayo, thanks to the nori. This high protein meal is perfect for meal prep too.
Ingredients
1 Sheet Full Sheet Nori Seaweed
1 tin Chickpeas, drained & rinsed 
3 Spring Onions, sliced fine
1 tbs Malt Vinegar 
Pinch Sea Salt 
Pinch Cracked Black Pepper
4 tbs Vegan Mayonaise 
1 cup/150g Sweetcorn 
Serve with 
Baked Potatoes
Salad
First, blitz the nori in your blender until it's finely chopped. Add to the blender the chickpeas & pulse the mixture twice – do not over blend!
Transfer the mixture to a large mixing bowl & add the rest of the ingredients & mix well.
Check the mixture for seasoning then serve on top of your baked potatoes then garnish.
The chickpea tuna is perfect for meal prep & will keep fresh in your refrigerator for up to 4 days. See my above meal prep video tutorial.
Share this recipe