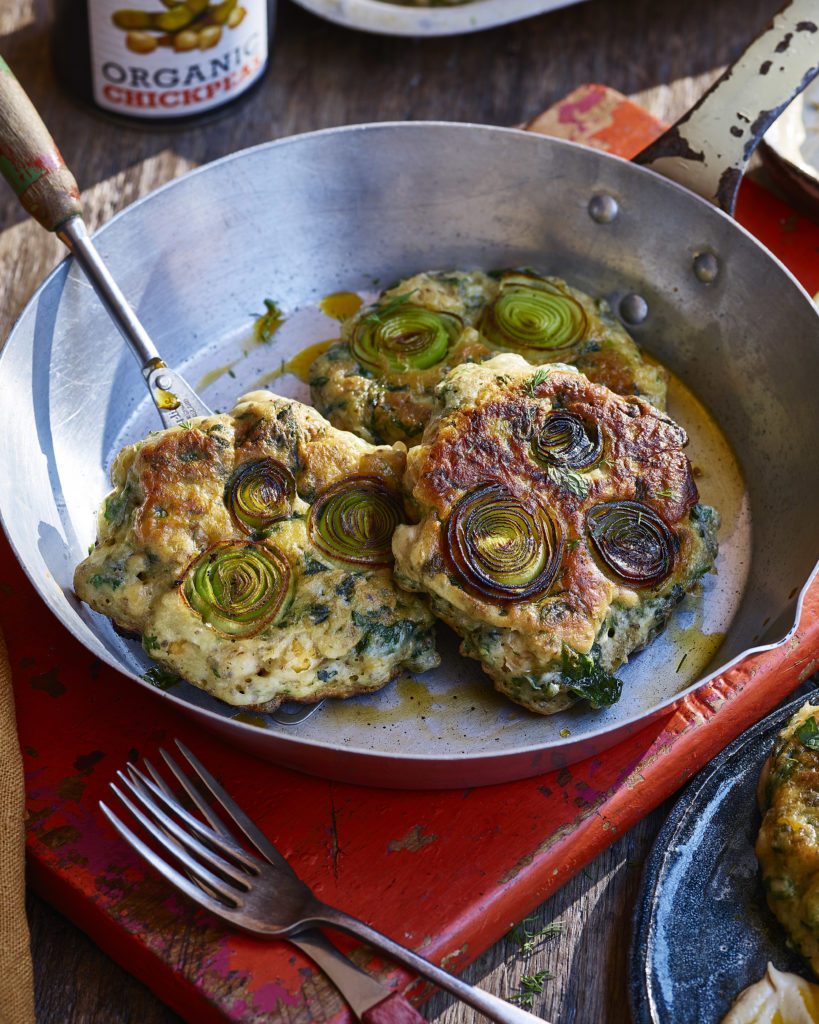 Ingredients
1 can Organic Chickpeas, drained & patted dry. I used Mr Organic
1 tsp Sea Salt
Handful Fresh Parsley, chopped fine
Juice & Zest of 1 Lemon
2 tbs Tahini
1 cup/200g Cooked Spinach, chopped roughly
1 cup/250ml Non Dairy Milk
1 & 1/2 cups Self Raising Flour
1/2 tsp Baking Powder
3 tbs Chia Seeds
Pinch Sea Salt & Pepper
2 tbs Capers, chopped fine
1 Chilli, finely chopped
1 Leek, finely chopped
2 tbs Olive Oil, for frying
Optional Garnishes
Salad
Herbs
Hummus
Drizzle of Lemon Juice
Method
Grab a large mixing bowl & add the chickpeas, salt, parsley & lemon. Using a masher or fork, give the chickpeas a little crush.
Next to the bowl add the rest of the ingredients (except the leek) & mix well with a spatular.
Place a large non-stick frying pan over a medium heat & add a little olive oil. When the pan is hot, spoon a couple of tablespoons of the batter into the pan, and using the back of the spoon form the batter into a rough circle. I tend to fry 3 fritters at a time.
Fry each fritter for 3-4 minutes on each side. Before flipping, I lay a few pieces of the leek onto each fritter. The leek caramelises nicely, but it's mainly to make them look a little fancy.
During cooking, the fritters should fluff up & more or less double in thickness.
Once fried & the fritters are golden, remove them from the pan & continue to cook until you've used up all the batter.
Alternatively, if you don't want to eat that many fritters right away, you can store the batter in a sealed container for up to 2 days in your fridge.
I recommend serving the fritters with salad & a dip.
Share this recipe