Bara Brith – Welsh Tea Loaf Cake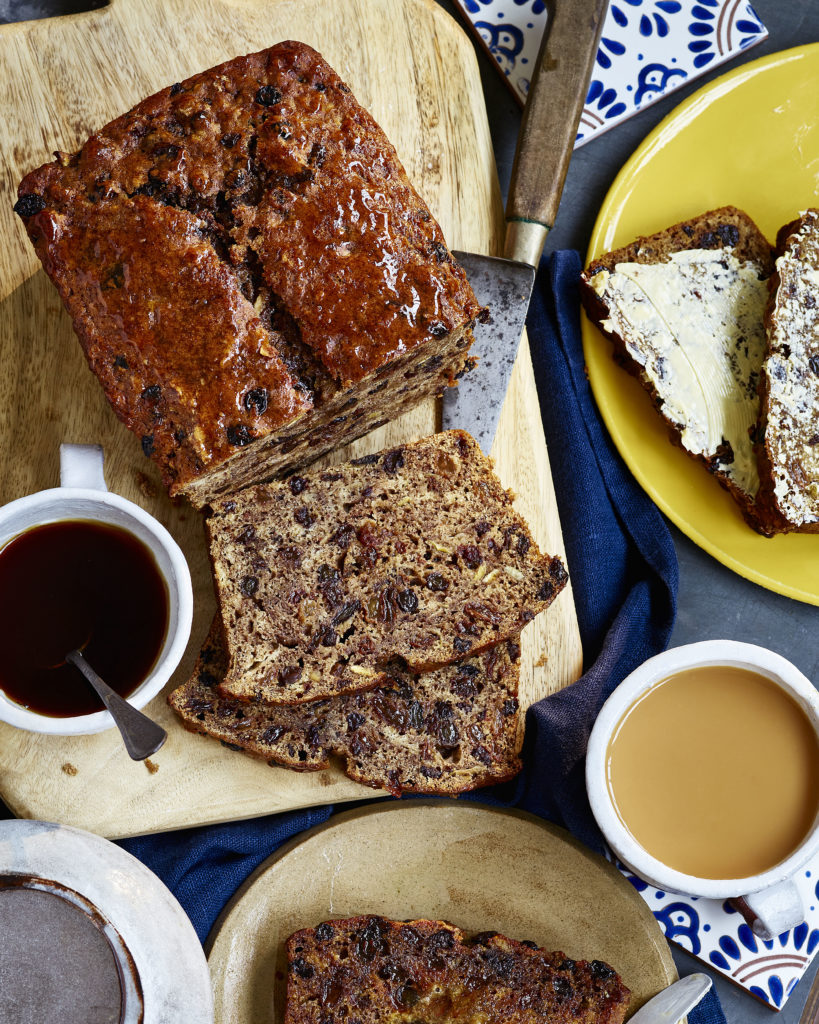 Bara brith is a traditional Welsh tea cake/bread flavoured with tea, dried fruits and spices. It's the perfect addition to any afternoon tea selection & is simple to create. Veganising this classic Welsh cake was a joy!
Ingredients
2 & 3/4 cups/450g Mixed Dried Fruit, such as sultanas, currants, raisins and candied mixed peel
2 cups/500ml Brewed Black Tea 
1 tbs Ground Mixed Spice
1 & 1/4 cup/260g brown sugar
2 & 3/4 cup/450g Self Raising Flour 
3 tbs Chia Seeds
1 Apple Grated 
1/3 cup/80g Vegan Butter, melted + a little extra for greasing
Serve with 
Vegan Butter
Method
Soak the mixed fruit in the tea for at least 2 hours.
Grease a 2lb loaf tin with a little vegan butter & pre heat your oven to 180 degrees C.
Once the fruit has plumped up, gently fold through the rest of the ingredients to form a cake batter. 
Transfer the batter to your greased loaf tin & smooth out the top using a spatular.
Place the tin into the oven to bake then after 35 minutes remove the cake from the oven & cover over with foil, then place the cake back into the oven for a further 30 minutes. 
Once baked check it's cooked through to the centre by inserting a metal skewer into the centre of the cake if the skewer comes out clean its done. If the skewer comes out with sticky cake batter on it, place the cake back into the oven for a further 5-10 minutes.
Once baked, leave the cake covered too cool for at least 30 minutes.
Slice the cake & serve with with butter spread on each slice.
Share this recipe