Healthier Protein Packed Banana Pudding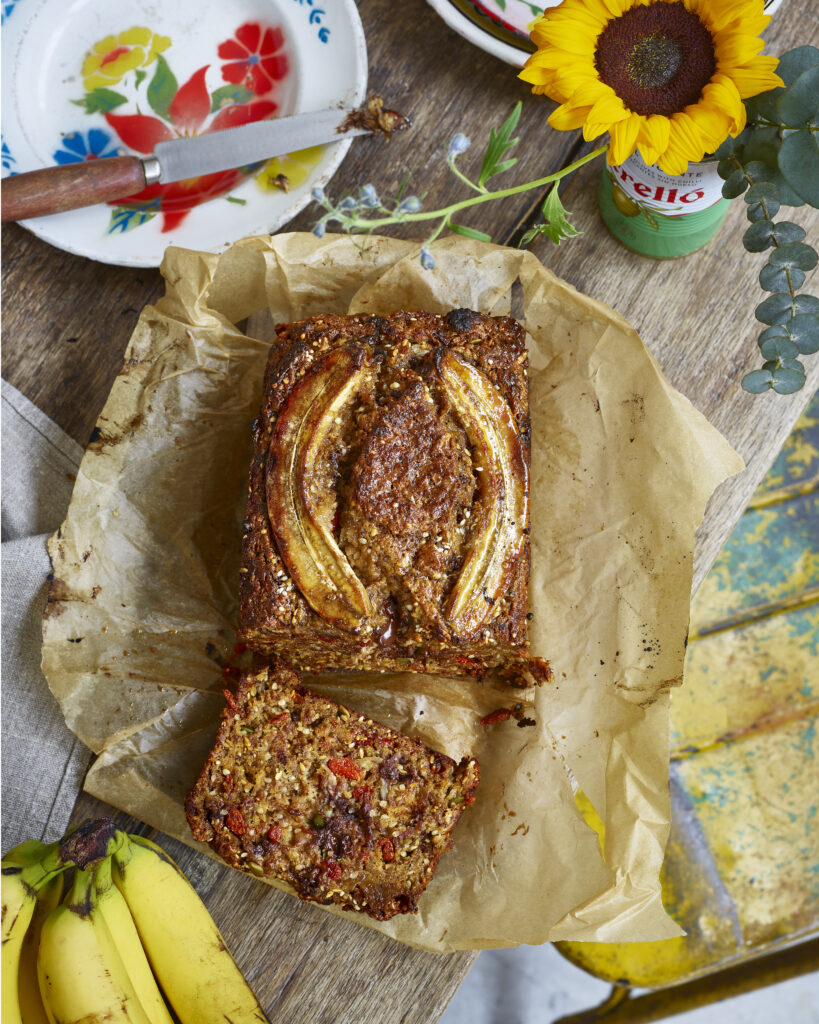 Ingredients
4 Ripe Bananas, mashed 
1/2 cup/125ml Coconut Oil, Melted 
1/5 cup/125ml Non Dairy Milk 
4 tbs Chia Seeds 
6 tbs Hemp Seeds  
1/3 cup/60g Pumpkin seeds 
5tbs Maca
5 tbs Goji Berries 
2 cups/240g Self Raising Flour
3/4 cup/125g coconut sugar 
1 tsp Ground Cinnamon
1 tsp Ground Ginger 
1/2 cup/80g Dark choc chips 
Topping
1 Banana, sliced length-ways
4 tbs Maple Syrup
Method
Pre heat your oven to 180 degrees C & line a loaf tin with greaseproof paper. 
Mix your mashed banana with the non-dairy milk, goji berries, chia, hemp & pumpkin seeds plus melted coconut oil.
In a separate bowl, mix together the dry ingredients, self raising flour, coconut sugar, spices, chocolate & maca powder. 
Mix the wet and dry ingredients together until well incorporated but try not to over mix. 
Transfer the batter to your loaf tin then lay your sliced whole banana on top, drizzle over a little maple then place into your oven for 45 minutes to an 1 hour. 
Check it after 35 minutes, if you can see it getting too caramelised on top, cover it over with foil and leave to cook for the remaining time. 
Once deliciously golden on top leave your banana pudding to cool completely before serving. 
Enjoy with yoghurt & berries. 
Share this recipe