1 Pot Glazed Tofu & Greens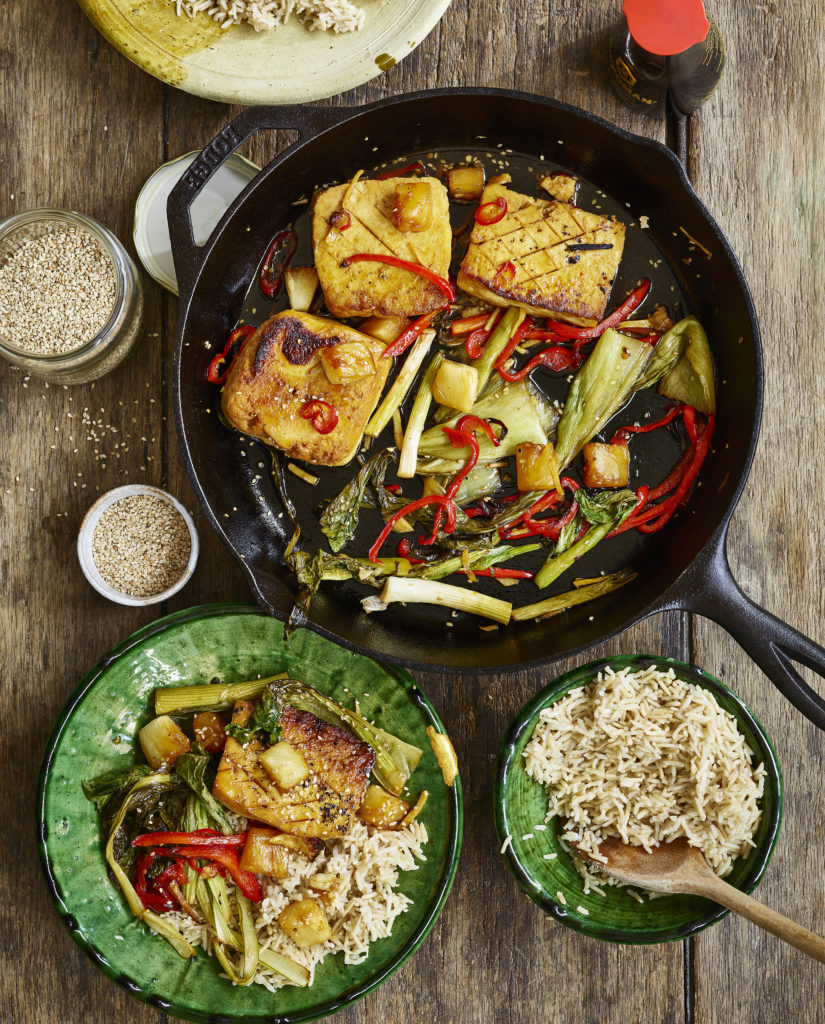 Ingredients
1/4 cup/60ml Soy Sauce
2 tbs Maple Syrup
2 Cloves Garlic
1 tbs Ground Ginger
1 Red Chilli, finely chopped
1/4 cup/60ml Pineapple Juice from can
2 Blocks Firm Tofu, cut into 4 fillets
6 Spring Onions, trimmed but left whole
1 Head of Pak Choi, leaves torn
Handful Fine Beans
1 Red Pepper, finely sliced
4 Rings Pineapple, cut into chunks
2 tbs Sesame Oil
Serve with
Sesame Seeds
Brown Rice
Method
In a small mixing bowl mix together the soy sauce, maple, garlic, ginger, chilli & the pineapple juice.
Heat an oven proof non stick pan or a cast iron pan over a high heat and add a little oil. When the pan is hot, fry the tofu on all sides for 3 minutes. Making sure it picks up some colour. Spoon over some of the dressing whilst the tofu is cooking.
Next into the pan add the vegetables, pineapple chunks & the rest of the dressing. Sprinkle over some sesame seeds then place the pan into the oven to roast for 25-30 minutes.
Once roasted serve the tofu & vegetables with rice.
Share this recipe